Home remodeling is something that almost everyone has to face someday. If you are reading this, you are likely to be one of these people. Are you considering doing your makeover on your own? Wait until you read this article till the end. You may change your mind then!
DIY remodeling projects are spreading widely. There are plenty of references and tips on how to renovate your lodgings, which you can easily find on YouTube, Pinterest, and other media. They may be helpful to some extent, though there are still quite many pitfalls, which you will possibly deal with, especially if you have never done remodeling before.
There is a way to avoid struggling, though. Hiring a contractor can make your renovating experience much more effective. The ADU Builders California company is here to finish your project timely and efficiently, save you from any inconvenience caused by the remodeling itself, and avoid wasting your money. Read this article to find out the features of a truly professional contractor before you sign an agreement!
1. A Contractor Plays It Straight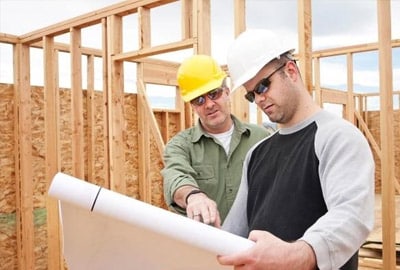 A qualified contractor should always speak the truth. You may not be so pleased to hear the total sum of your renovation project, but it is better than expecting cheap prices and eventually overspending. A reliable firm is always honest about its services and costs, and it has no intention of overcharging you.
Keep in mind that paying for the help of a professional team will guarantee the economy in the long run. Low quality of service and, therefore, numerous breakdowns and repairs will make you forget about the joy of paying low prices in the beginning. Be ready to face expensive spending, but stay critical and don't let a contractor overcharge you. Contact ADU Builders California to get professional services in remodeling and renovation!
2. Reputation Is the Key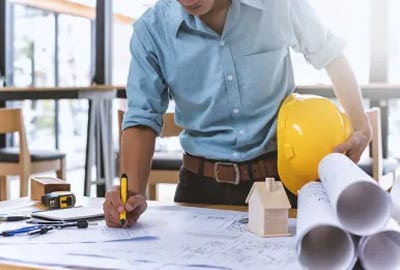 Delegating home remodeling to a firm requires trusting it with your property. It is extremely important to find a contractor that will take care of your lodging. That's why it has to be greatly reputable.
Don't hesitate to follow recommendations and referrals from your friends and close people. They are unlikely to fool you. Though, if you decide to search for a remodeling company online, make sure that there are enough examples of their previous experiences available for viewing. The more of them—the better, because it means that a company is proud of their work.
Another indicator of trust is the number of positive reviews. A firm that succeeds and does a great job certainly has dazzling reviews. They can dictate your choice to an extent, but don't forget to contact a company directly to see if your ambitions match. ADU Builders California is an experienced home remodeling company with delighted clients and excellent reviews. Check it out to see for yourself!
3. A Firm Saves Your Time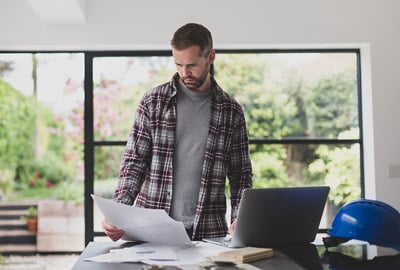 We know how hard it is to wait till your renovations are done. A professional company understands you and strives to finish your project on time and at no extra cost. Some contractors even complete their job before the stated deadline so that you can breathe out with relief and finally enjoy your new place.
How exactly does a qualified contractor save your time? Well, to start with, they are familiar with all the new materials, technologies, possible options, prices, and stores where they can find all of these things. Once you hire a contractor, you won't have to visit all of these enormous hardware stores in search of a single appliance. It will be done for you!
Next, the technologies are becoming more advanced with increasing frequency, so a professional has to keep up with all these new trends. Brand new building practices require less energy efficiency and, therefore, time.
4. Easy to Approach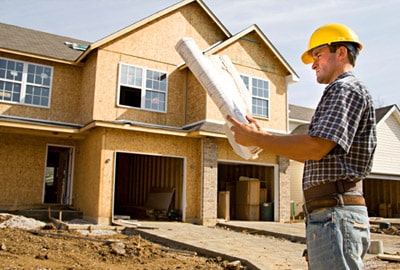 Communication during the process of remodeling is essential. Some aspects of renovating can make you feel confused, so make sure you have someone to talk to, someone to solve your problems, explain the processes and reduce misunderstanding.
For instance, sometimes you may face budget difficulties. In this case, a qualified master should be ready to advise you on cheaper options or offer some other services to evade such an obstacle.
You also may have heard about change orders. What are they? These are instructions on some changes which you decided to do onsite and which are different from the things specified in the contract documents. In some cases, change orders can make construction simplified according to on-site circumstances, though it can as well add some costs if some parts need to be redone because of oversights. Anyway, a professional is always ready to discuss these changes and carry them out.
5. Is Your Contractor Devoted to the Job?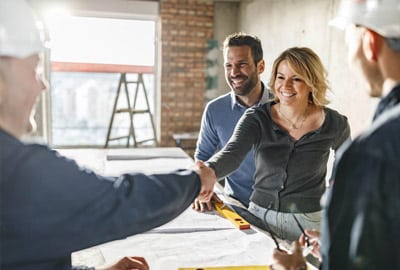 Yes, being passionate about the job plays a huge role too! If a master is attached to your project, they will consider all your wishes and scrupulously design a perfect new look for your place. Performing quality work helps a contractor stay satisfied with their job, and that means you will stay delighted as well.
6. Strong Technical Skills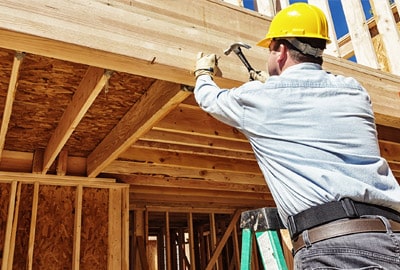 Implementing a perfect remodeling project is impossible without having certain skills in construction. It should be a contractor's second nature. There is no point in planning to install a cabinet of a perfect fit if you don't know how to do it properly: the risk of overpaying for its reconstruction in the future is too big.
What's more, the industry is growing rapidly and constantly evolving. New technologies, products, and materials are expanding and diversifying. Building techniques are becoming more and more various, new building practices take the place of the old ones. There are now lots of brand-new requirements for transformation and construction. It is essential to make sure that your master is skilled enough to adapt and meet the requirements of modern building code.
A qualified contractor is most likely to come to your apartment to take accurate measurements, discuss all the details of your future project and decide on the best strategy for completing your home remodeling project successfully. A professional will also try to maximize every inch of your lodgings and run your project smoothly so that you will have lasting appeal and feel the value of your investment. Professionals of ADU Builders California are here to provide you with these feelings and safety.
7. Being Fluent in the Language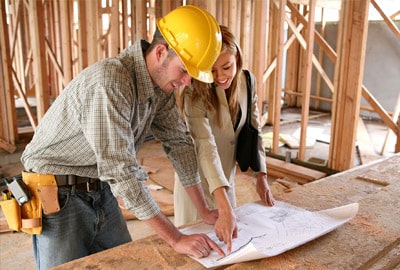 Oftentimes, there is too much unfamiliar information on your project that can make you feel confused and cause misunderstanding. A professional contractor can always clarify your misinterpretations and explain how building elements can go together. Sometimes you can overlook particular parts and critical elements of some elements of the scheme. Though, there will be no need to worry if you have a team of professionals to help you through this.
It's a nice idea to have a 2-D blueprint and a 3-D model to complete your renovation project as accurately as possible. It helps you to create a clear vision of your future lodgings. You can hire a designer and then give the scheme to the company. They, in return, will take all your wishes into account and create a place of your dream, because they are aware of the market and building techniques. With the help of a company, which can precisely interpret detailed drawings, you will get the perfect remodeling of your place.
8. Best Options to Fit Your Expectations
Suppose you have already created a perfect image of your remodeled place and decided to substitute plastic windows for wooden ones. The next thing you start doing is searching for the ideal windows to suit your taste, right? You eventually manage to find them, but it turns out that they look awkward in terms of the overall style of your room. To avoid this, you can contact a remodeling firm, which can find the best solution to your problem.
Sometimes there is more than one solution because not all improvement difficulties are equal. For instance, if there is a need to upgrade energy efficiency, you can decide to install additional insulation. However, a professional contractor may advise you to check your lodgings for air leakage and then seal it with thermal insulating foam.
Remember that you may not always know all the peculiarities and details of technical aspects of remodeling, and that's fine! A professional contractor is ready to spare you the necessity of taking everything under control and the risk of making mistakes.
All things considered, choosing the right contractor is as important as creating a proper image of the remodeled space. Remember that your home is your castle, and it is essential to treat it as such. Having a team of professionals by your side can help you to save time and money.
With a qualified contractor, you stay on the safe side. Completing the renovation project accurately guarantees to enjoy your place of living in the long term. Now, as you know the key features of a professional great remodeling contractor, you can go for it and find the one to suit your needs!
×
Get extra 12% off