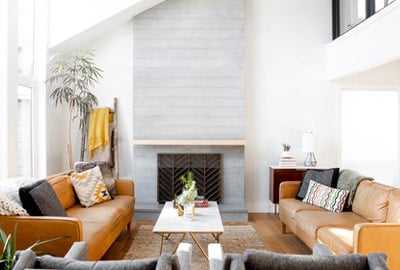 You can deny it or not, but the pandemic has changed our lives for good and in more ways than one. Home remodeling projects also took a new edge: modern homes are more than just a cozy place where you can rest and hang out with friends and relatives. And because of that, new remodeling trends are developing right now.
In this article, we will tell you all about remodeling drifts that you can implement in your next remodeling projects!
Ideas for Home Remodeling in 2022
Not only did the pandemic influence our home habits, but it did so in multiple ways, which is why our tips will be more than simple recommendations of textures and styles. We will also tell you about different layout changes that you can make in your house to make it more functional!
1. Creating a home office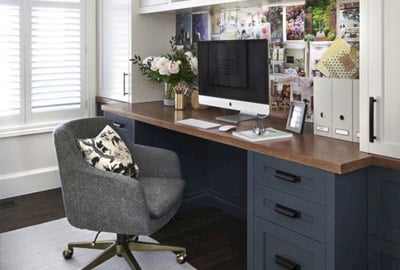 We believe that now we are all past the point when everyone thinks the pandemic will end and everyone will go back to their lifestyles just as they were before. It is enough for some workers to want to stay at their home offices for good to change the way we perceive our home routines.
Thus, almost everyone will need to remodel some part of their homes to transform them into a home office. It is not enough just to have a quiet space in your home, especially if you want to stay remote for good. Now, you need to ensure that the backgrounds of your Zoom meetings are also appropriate and that no one is walking behind you.
What is more, creating your own home office is important for your work efficiency, as it will be a place that you will use only for professional meetings and nothing more: no beds or food, or even people will be distracting you from the tasks that you need to do.
For those of you living in big houses, it will not be a problem to convert a rarely used room into an office space that is not only beautiful but comfortable for you to work in as well. Quite a lot can be done in order to achieve a space that can actually look and feel like an office, and professionals like ADU Builders California will make sure to help you in this task!
2. Returning the Focus Back to Outdoor Spaces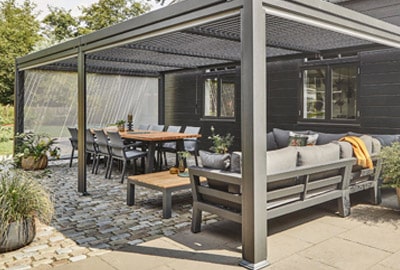 The pandemic has also shown us that the amount of quality time spent outdoors is crucial for our productivity and overall physical and mental state. And when we do not have an opportunity to leave our own home, especially when sick, having a decent outdoor space created on your own property is the perfect solution to this critical problem.
Awnings might be the perfect solution, as they are not as expensive to create, yet they still will provide you with enough sun protection and a possibility to get some fresh air and even spend some quality time with your friends and family.
Some people are also investing in outdoor rooms and recreation areas, such as outdoor showers, pools, summer kitchens, fire pits, and so on. This is, of course, and more expensive solution that will need the help of professionals like ADU Builders California, but when you have a full-time job from the comfort of your own house, such projects will simply save you from mental breakdowns and give you an opportunity to spend some time alone and with a pleasant company.
What is more, such demand among the clients made the manufacturers develop high-quality materials that allow you to keep the comfort level just the same as you have inside your house. Such furniture will also be durable so that different weather conditions would not ruin it a year after such a remodeling project.
3. Introducing More Technologies Into Remodeling Processes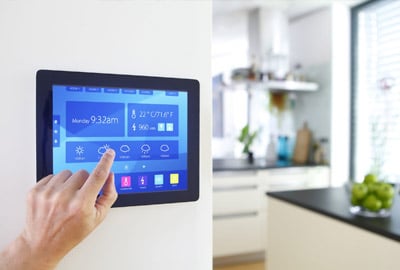 Smart homes are already known by the majority of remodeling companies and their clients as well, and this tendency will only develop even further so that our homes can be as comfortable and functional as possible.
What is more, the remodeling industry is changing as well, so it would be more convenient for their clients to choose exactly what they want and choose it. For instance, some companies are already introducing artificial intelligence apps so that people can see how their house will look minutes after going into the application. Recommendation systems have also changed: they have become more personalized so that it would be easier for you to find exactly what you are looking for.
All in all, both the houses and the companies doing the projects for them became more digitized, and this fact definitely made the remodeling process easier for both sides!
4. More Colors and Textures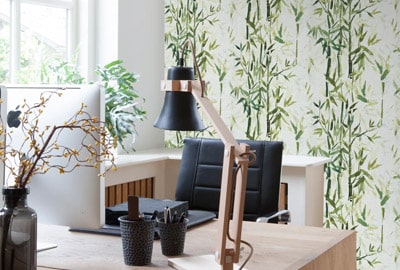 Color therapy has become more popular during the pandemic, as it helps people to express their feelings in a way that is not too expensive. For the same reason, we expect to see more bold colors of wallpapers in people's houses. People changed the trend from trivial beige colors to bold ones that reflect their personalities.
But of course, this happens not in the whole house, just in some of its parts, such as nurseries, home offices, and maybe living rooms.
Together with bold colors, people also want to add more textures to their homes, as it can help to show your personality as well as make it pleasant to touch. Faux finishing is the best decision for creating a texture-like surface for your house, as it looks and feels like natural materials but costs much less! Faux bricks are the most popular choice these days; however, to be able to create such a texture that will look exactly like the actual bricks, you need to use the help of professionals like ADU Builders California, as they know where to find the best materials that will serve you for a really long time. The company will also make sure to install faux bricks in a proper way.
Raw metals and natural woods are also in demand these days, and in combination with the right statement colors, you can really transform your house and make it look the way you want it! What is more, such materials can be put above the already existing painted walls, which means that the whole process will not take much time.
5. Turning Unused Space Into Side-Hustles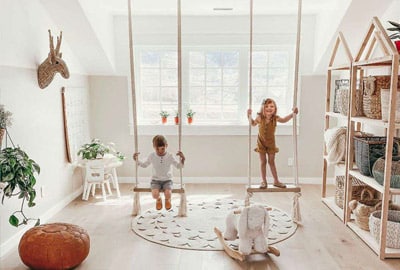 For additional recreations inside of your house, side-hustles could be created. Whether it is for your teenagers or for yourself, you can turn unused spaces into something a little bit more interesting.
It can be a simple change in interiors so that instead of white walls, there would be lots of plants and interesting color decisions. Teenagers love to create Tik-Toks these days, which is why they will appreciate these beautiful corners of their homes more than anyone else. And if your kids are a bit younger, the same corners could be used as little playgrounds for them.
Side hustles could also be created inside the rooms of your teenagers so that they could have their own little film studio.
6. Going Green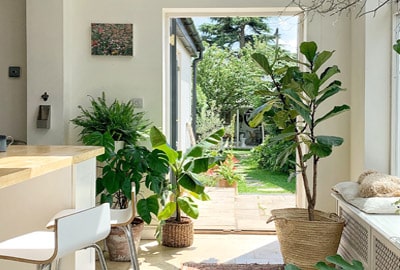 The pandemic made people realize how important it is to take care of our own health, both physical and mental, as well as try to preserve our planet as much as we can. And due to these reasons, it is now a current trend to use more plants, green colors, and sustainable materials in our home remodeling plans.
Perfect became boring, which is why people like to remodel their houses using raw materials with an unfinished touch. Not only does this bring more character to your house, but it also reduces the amount of work and, thus, the carbon footprint that your remodel will leave on our planet.
As for the plant, the rule is the more, the better. Of course, you need to plan carefully what kind of plants will survive in your climate and where it would be better to put them in accordance with your home designs, but all in all, you should include lots of plants inside of your home. Your air will become cleaner, and the moods inside the house will be better, as it was always soothing for people to look at lots of greeneries.
Natural materials are now in demand as well. People want their houses to look interesting, and materials like wood, clay, stone, and others will make sure that your home will look unique.
It is also a good idea to reuse your old furniture instead of buying the new one. Professionals like ADU Builders California know a thing or two about renovating old furniture, which is why you could change something already existing and give it a completely different look or simply retouch it and make your house look a bit antique.
7. Making More Open Spaces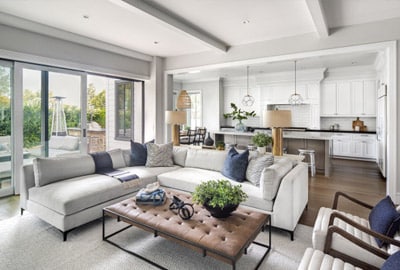 There are more and more remodeling projects that include changes in the layout of the houses so that there would be more natural light and connections with the exterior parts of the houses. People understand that they can spend a lot of their quality time inside their homes, and with a neverending pandemic, having as many possibilities to connect with nature and entertain yourself is a must.
Thus, you might want to change your windows and make them much bigger. Some people are even changing their patio doors so that the interior and exterior parts of their houses would be more connected.
With the colors being richer, the materials being more natural, and the natural lights being expanded, people are creating homes that look as open, big, and hospitable as could only be possible. Unlike before, modern homes are becoming unique; they are now the places where people actually want to spend their free time with friends and family!
8. Adding Transitional Rooms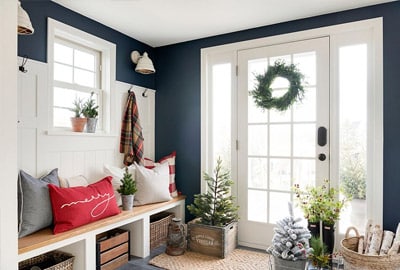 When you plan to remodel your exterior space into something more entertaining both for kids and adults, you will need the so-called "mudrooms" where you can clean yourself up and leave all the boots and clothes that are not fit to be placed inside your home, or even wash yourself and your pets.
Inside such rooms, you need to make lots of storage spaces and use materials that are mud-resistant or do not need a lot of maintenance. However, you might not have a lot of free space to make such plans, which is why proper planning is needed so that every free inch would be used efficiently.
Creating such a room will also help you to save a lot of space inside the main part of your house, as you will have an opportunity to store all the little (or not) things that are not used on a daily basis there.
What is more, you could also use this place for receiving deliveries, and if you have lots of them, especially when you are sick, you could use the mudroom for storing them as well.
9. Using Sustainable Materials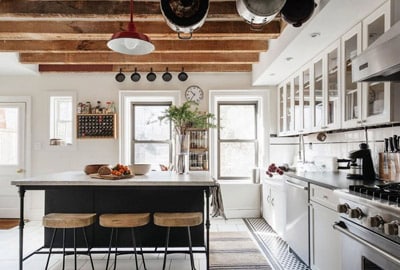 Whether we want it or not, the pandemic still makes us spend a lot of our time inside the houses, which is why all of our spaces are used more than ever, especially kitchens, bathrooms, and bedrooms.
Because of that, people need to ensure that the materials used in their home remodeling projects are durable so that they would not need a lot of maintenance or would not get ruined in a month or two. And with the current trend for natural materials, you need to make sure that the ones you will use are not fake and will not need a lot of your attention.
Companies like ADU Builders California can help you with picking the right materials, as well as with the whole remodeling project that you have in mind. Whatever it is that you want to change, ADU Builders California can help you with that!
×
Get extra 12% off