Smart homes are becoming more popular, and their owners are seeking methods to incorporate cutting-edge technology into their dwellings. Renovations might be one method of doing this. Homeowners may improve the comfort and value of their properties by installing modern conveniences such as automatic lighting and security systems.
Before beginning a smart home renovation, do your own research and make a detailed strategy. There is a wide variety of smart home technology options on the market, but not all of them work with the same principles. Think about how much money you can afford to pay for such an appliance, and whether you'll need aid from an expert to set up the additional functions.
By taking the time to plan ahead, you can ensure that your smart home renovation goes smoothly and results in a home that you love.

Types of home renovations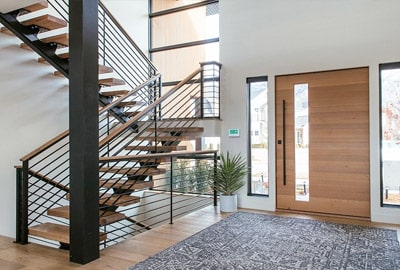 Planning and budgeting are essential for any substantial home renovation. It's important for homeowners to understand that there are many varieties of home renovations, each with its own unique set of hurdles and expenses.
It's possible to increase your home's value, convenience, and visual appeal via a wide variety of renovation projects. The following are examples of frequent renovations:

Structural: modifications to the house's skeleton, or structure.
Systems: it refers to the many components of a house that may be updated.
Aesthetic: exterior renovations, such as new paint or landscaping.
Functional: such as installing a wheelchair ramp, stairs, ramps, or widened doors.
Technology: smart home technology installation or upgrading.
Some improvements may be done quickly and at little cost, and they can have a significant impact on the aesthetics of your property.
Renovations of a greater scope, such as building an extension or gutting and renovating a room, will inevitably incur more costs and cause more inconvenience to the home's inhabitants. Only with the assistance of a professional contractor, like ADU Builders California, can a job of this kind be done perfectly and on time.

Benefits of renovating your home with smart technology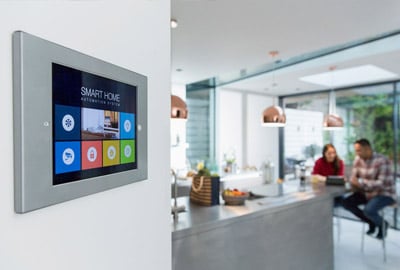 When it comes to home renovations, upgrading your "smart home" is one of the smartest things you can do – both in terms of function and style.
A smart home is a dwelling equipped with technology that allows the homeowner to remotely control features in the home, such as the security system, the thermostat, and the lighting.
Making renovations to your home to make it a smart home has many advantages. The value of your property may rise. By enabling you to use your heating and cooling systems more effectively, it can also help you save money on your energy bills. Last but not least, it can give you greater security and peace of mind because you can monitor and even control your home from anywhere.
With any home renovation project, there is always some risk involved. Be sure to consult with a professional of the ADU Builders California company if you are unsure about anything. They will be able to help you make the best decision for your home and your family.

Tech upgrades to make your house even smarter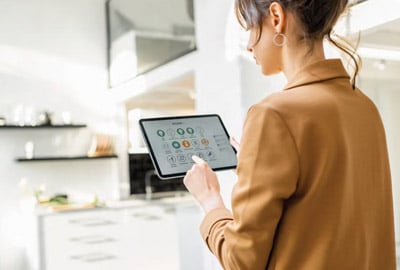 When it comes to home renovations, there are endless possibilities. Some people choose to renovate an area of their home that is in dire need of repair, while others may want to create an entirely new space.
There are a number of items that can be connected in a smart home renovation, including:
There are many types of smart home renovations that can improve your home's energy efficiency. One area to focus on is your lighting. Replacing old, inefficient light bulbs with new LED bulbs is a great way to save money on your energy bill. Adding motion sensor lights to key areas of your home can also help reduce your energy usage.
Smart windows can be used to save energy and control the temperature in a room. They also allow you to control the lighting in your home, something that would have required more work before smart technology was available.
Smart appliances can be controlled remotely, which means they don't require you to get up off of the couch or leave your office desk every time something needs attention. They also help save energy by reducing the amount of power used in your household by using sensors that detect when certain actions take place in your home (like turning off lights) and adjust accordingly. Finally, smart appliances can improve health outcomes by monitoring vital signs like heart rate and blood pressure—and then sending alerts when these numbers start getting too high or too low!
A smart thermostat is a small device that you can connect to your home's heating and cooling system. It allows you to adjust the temperature remotely, so it's easy to control when and how much heat/cooling is needed in different rooms of your home.
A smart doorbell allows homeowners to access their front doors from anywhere through an app on their phone or computer. This allows them to see who's at their house without actually opening the door themselves—and if someone rings, they'll know immediately!
Cameras are great for keeping an eye on things around your property as well as letting others know what's happening inside (or outside) when there isn't anyone around who could hear them talking about it later down memory lane.
A voice assistant is one of the most sought-after additions to a smart home because of the ease with which it can be used to manage anything from the environment (including the temperature and lighting) to the safety and entertainment options available.
Security and safety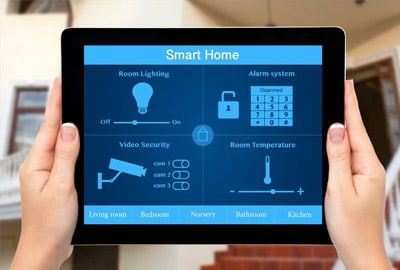 One way to increase security is to install motion sensor lights around the perimeter of your home. This will deter intruders and make it easier for you to see if someone is lurking around outside. You can also add security cameras to keep an eye on things while you're away.
Another way to make your home safer is to install smoke and carbon monoxide detectors. These will alert you if there's a fire or gas leak, so you can take action quickly. You should also consider getting a security system installed, which will alert the authorities if there's an intruder in your home.
The dos and don'ts of home renovation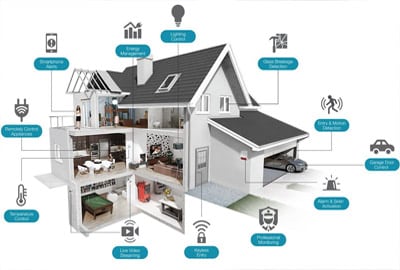 There are a few things you should keep in mind in order to make the most of your investment. First and foremost, it's important to have a clear vision for your project. What are your goals? What do you want your home to look and feel like when the renovation is complete?
Once you know what you want to accomplish, it's time to start making plans. This means making a plan for your project's budget and timeline, and finding the right contractor or team of contractors who can help you make your vision come to life.
Of course, there will be some trial and error along the way – that's just part of any renovation process. But if you keep these tips in mind, you'll be very well on your way to creating the home of your dreams.
How to properly plan for a home renovation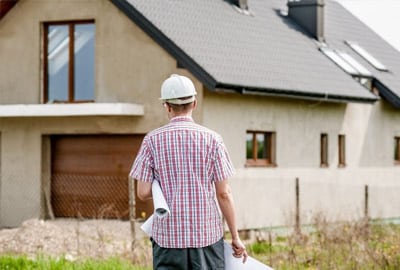 A home renovation can be a daunting but rewarding task. By following these simple steps, you can ensure that your home renovation goes smoothly and according to plan:

The first step is to figure out your budget. How much can you afford to spend on the renovation? This will help you determine what type of renovation you can do. It's also important to set aside extra money for unexpected expenses.
When planning a home renovation, it is important to get contractor quotes in order to ensure that the project stays within budget.
Here are some tips on how to get accurate quotes from contractors:
Make a list of the work that needs to be done. This will help the contractor provide an accurate quote.
Be clear about your budget and what you expect from the contractor. This will help avoid any misunderstandings down the road.
Ask for references and check them out before hiring a contractor. This will help ensure that you are working with a reputable professional.
ADU Builders California will help you understand the cost of your project, as well as the time frame needed to complete the work. They will also provide a detailed quote that includes labor and materials.

Get the necessary permits
Before you start any home renovations, it is important to get the proper permits. This may seem like a hassle, but it is necessary in order to avoid any legal issues down the road. The first step is to contact your local zoning office and find out what permits are required for the work you plan to do. They will likely need to see a floor plan of your proposed renovations. Once you have all the necessary permits, you can begin planning your renovation project in earnest.
Keep in mind that even small projects may require a permit, so it is essential to check with your local zoning office before getting started. Failure to do so could result in a fine or even having to undo all of your hard work. But with a bit of advanced planning, you can ensure that your home renovation goes off without a hitch.
Creating a timeline will help you stay on track and budget for the project.
What to do during a home renovation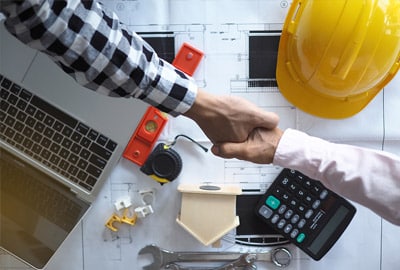 There are a few things you should keep in mind during your renovation to make sure it goes smoothly:

When you're actually doing the renovations, take the time to properly install and test the new products. This will ensure that they work correctly and don't cause any problems down the road.
Once your renovation is complete, be sure to monitor your energy use, so you can see how much money you're saving.
How to find the right contractor for a home renovation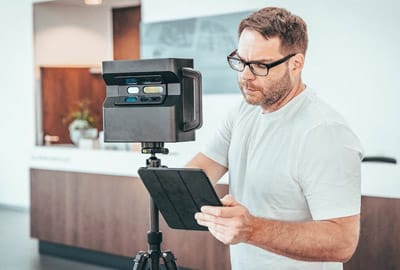 When planning a smart home renovation, it is important to find the right contractor who can deliver on your vision. ADU Builders California has the experience and expertise to make your dream home a reality. We specialize in high-end home renovations and can create a custom plan that fits your budget and needs. Contact us today for a free consultation.
The future of smart homes
As more and more homeowners look for ways to save money and energy, the future of home renovations is moving towards smart technology. By making small changes such as installing energy-efficient appliances or adding solar panels, homeowners can not only reduce their monthly bills but also help the environment.
In addition to saving money, many smart home renovations also improve the safety and security of a home. For example, installing a home automation system can help to deter burglars and keep an eye on activities inside and outside the home. And with features like automatic lighting and temperature control, homeowners can enjoy greater peace of mind knowing that their home is always comfortable and safe.
Why Choose ADU Builders California?
If you are contemplating a renovation to your smart home, one company to consider hiring is ADU Builders California. Of course, you may be curious as to why specifically ADU Builders California and not some other company or person.
Now that you have some information, you can decide whether or not this business is right for you:

The company's longevity has provided it with a wealth of experience in the area of remodeling and renovation;
The company follows a well-thought-out strategy, which means it will put your needs first and help you create a custom house that respects your budget constraints.
You may rely on ADU Builders California to handle everything from initial consultation to completed project;
All necessary repairs and their associated costs will be itemized before any work is done on your house. This way, you can finish the job without worrying about running out of money.
Working with ADU Builders California, you can be certain that your home renovation will be meticulously planned and carried out. Knowing that your house is in excellent hands thanks to their years of expertise and meticulous nature.

×
Get extra 12% off