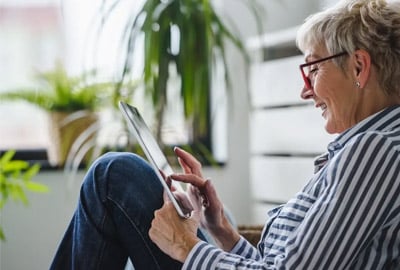 An accessory dwelling unit (ADU) is a separate living space created on the same property piece as the primary house, where homeowners constantly live. Accessory dwelling units foster affordable housing in the community, providing cheaper housing options for low- and moderate-income households.
Homeowners opt for ADU secondary units to create more housing space for guests and room for hobbies, work, and storage, or apply to ADU construction because of financial incentives such as rental income and resale opportunities. But, paramountly, accessory dwelling units are a way to keep a family close and allow aging family members to lead a happy, affordable life near their loved ones.
If you want to know what support opportunities local communities, volunteers, and other regional entities provide, read about internet resources dedicated to accessory dwelling units, as well as a financial and practical aid to those who choose a life in a second unit.
Local Senior Centers and Their Services
Before building an accessory dwelling unit, a senior might need to explore all ADU housing choices, learn about their benefits and possible pitfalls, find out how local authorities permit ADUs, and so on. But what to start with? How do you do it by yourself?
Local senior centers are designed to ease this burden on seniors. They provide the elderly with necessary information on a wide variety of topics concerning household needs and communal services.
Among the services they offer, there are:
Giving information about the spheres of elderly people's utmost concerns;
Legal advice and support;
Financial assistance;
Search for job assistance;
Help with transportation;
Maintaining health and entertaining programs;
etc.
For instance, such associations can help an older adult find specialists in their fields or relevant information about affordable housing or rental housing, existing state grants and loans to build an ADU, the process of ADU project management, its typical costs, and the legal side of ADU permitting.
Home-Delivered Meal Programs for Seniors
The Home-Delivered Nutrition Program and Supplemental Nutrition Assistance Program are programs that allow older people over a certain age (usually 60) who live alone or struggle to pay for their feeding needs to get food provided and delivered at a very low price or for free. Young families that have very low incomes may also qualify for the second program.
How does a senior benefit from such help?
If older adults struggle to afford to buy everything necessary for adequate nutrition, they can receive meals, including meat, fish, fruits and vegetables, dairy, bread, and other types of products. Also, they can receive seeds to grow food on their property.
If seniors are not mobile enough to go to the supermarket, volunteers will help them get their food to the door. To order such a delivery for your aging loved one, you can contact the closest aging agency in the vicinity.
Transportation Services for Seniors
For driving seniors as well as those who live in big cities with good existing infrastructure, it may appear strange. But in reality, many elderly people struggle with transportation to a shopping center, recreational area, medical institutions, and so on. It's not only troublesome in terms of impairing life quality but also restricts or even deprives non-driving seniors of the necessary communication with people.
So, what are the options for mobility-restricted or non-driving seniors who live in remote backyard cottages and granny flats?
Volunteer driving
This is a cost-free or very cheap service for elderly people provided by volunteer drivers. With a preliminary reservation, they are ready to take you to a doctor's appointment, for a meal at the store, or for a walk in the park.
Paratransit public service
Paratransit transportation is available for disabled and immobile people. Such companies use mini buses to accommodate wheelchairs. They have their designated routes close to bus stations and rail stations.
Private transport services with door-to-door assistance
Private services offer both transportation and carrying luggage or a wheelchair. They assist the elderly by walking out of the house and into the car, settling inside, and getting out of the car upon arrival.
Community transportation
For enclosed communities with many elderly people, there are concierge programs available. You just pay a monthly fee and use them whenever it's convenient. The driver is responsible for escorting passengers to and from the vehicle.
Free or cheap transportation to medical appointments within the Non-Emergency Medical Transportation Program
This program provides the elderly with the opportunity to get to a therapy session, doctor's appointment, dentist appointment, or other health procedures.
In-Home Care Services and Resources
When property owners build a comfy accessory dwelling unit (ADU) near the existing single-family residence to stay close, they have more opportunities to provide care. Yet, there are still times when you may need extra aid.
Popular home care services include:
Keeping the household in order
These include cleaning up, laundry, shopping, gardening, small repairs, and many other services that your aging loved one may need help with.
Adapting the home to aging people's needs
Making accessory dwelling units as safe and convenient for use as possible is one of the most vital things to do. This can encompass walk-in showers, extra grab bars, non-slip floors, ramps instead of stairs, etc.
Individual care includes such things as food preparation, bathing, dressing up and undressing, sitter services, helping or reminding to take medications, and so on.
This service is more focused on elaborate health care. If your aging loved one has some serious conditions, it makes sense to hire a professional therapist or a home nurse.
All of these services can take a couple of hours a day or be available all day, depending on individual needs and budget.
Support Groups For Caregivers of Aging Adults
Being an unpaid caregiver is not an easy task. Especially if you have to combine your career with it, as well as maybe your own family. That is why support groups where people share their experiences and concerns, their knowledge, and their working tips are so important to not feel alone.
All support groups can be divided into online support groups and face-to-face support groups. As for online groups, there are many famous projects such as, for instance, the Facebook group Caring For Elderly Parents, Caregiver Connect (for all caregivers), or more specific niche groups like Memory People.
As far as real-life meetings are concerned, there are many support groups that offer not only virtual meetings but also in-person events. For example, you can attend the closest meeting organized by the Alzheimer's and Dementia Caregiver Center if that's what your loved one suffers from.
Financial Assistance Programs for Seniors
If you plan to build or improve living conditions in the accessory dwelling unit, there are potential state grants and other payments that can ease and foster ADU development and life in general.
Seniors who are planning to build granny flats on their family's property and need extra money for accessory dwelling unit construction and maintenance may apply for the following:
Existing state grants
The Single-Family Housing Repair Loans and Grants Program provides the elderly with the opportunity to receive a financing grant in the amount of $10,000. To qualify for this program, an elderly person must be 62 or older. And you can use this grant only to minimize hazards to health and safety.
Also, there are regional programs that don't depend on age but can still benefit the elderly. For example, if you live in California, the CalHFA ADU Grant Program can provide $40,000 for predevelopment costs.
Energy bills assistance
In the context of the Low Income Home Energy Assistance Program, to get such financial help, you have to have a low income, which is, unfortunately, not a rare case for retired elderly people. You can use this money for past-due electrical power bills, maintenance of HVAC systems, energy-related renovations, and insulation.
Housekeeping assistance
If you've already downsized after building an accessory dwelling unit but need help with its maintenance, there is a program that covers up to 40 percent of elder supportive services with extra financing. The Congregate Housing Services program includes cleaning up, small repairs, and other household services, among others.
Volunteer Opportunities for Seniors
It's very mentally rewarding for a person to do something meaningful. Especially if they don't work anymore and don't have as many opportunities to interact as they used to. So, what are the options for those who're already retired but need to stay socially active?
Older adults may engage in such activities as volunteer gardening, leading local school courses or training young future specialists, looking after homeless animals, and collecting unused things to hand them over to those in need. Older adults who don't have mobility issues can help other seniors with delivery services.
Also, some of them may even get involved in foster care and become great-foster grandparents.
Health and Wellness Programs for Seniors
Of course, you can do yoga alone in your ADU's existing space. However, such programs are extremely helpful for older adults, for they not only improve physical and mental health but also fight isolation and depression by increasing the number of social contacts.
Health and wellness programs encompass such activities as:
Fitness exercise programs, where community members do aerobics, badminton, or other activities in groups;
Receiving healthy eating plans suitable for individual dietary restrictions;
Engaging in social activities within the community;
Learning courses and workshops that involve people in having more hobbies and friendships;
Religious or spiritual practices.
All of these can be found among the many ADU community resources that take care of both elderly people's affordable housing problems and their physical and emotional welfare.
Legal Aid Services for Seniors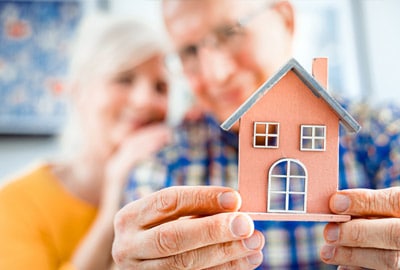 Who will protect elderly tenants' rights when they can't find a place at an affordable rent price? What is the ADU secondary unit permission process? How to find government help with financing? Who will protect elderly people from fraud?
If you apply to your local Agency on Aging, it will provide you with a step-by-step guide and contacts for the legal service specialists, who are competent in cases of:
Receiving public benefits to which elderly people over a certain age are entitled (for example, Medicaid or Medicare cost expenses reduction, compensations to the unemployed, etc.);
Unjust eviction issues; participation in housing programs for low and moderate-income households;
Disputes between the guardian and the guardian;
Access to financial resources and other payments that are due to the elderly and improve their economic well-being;
Crimes and misconduct against the elderly;
Miscellaneous.
Technology Resources for Aging in Place
Advanced technologies installed in accessory dwelling units (ADUs) are a wise way to add more security to your or your loved ones' everyday lives.
Here is a list of technological helpers to be equipped in an accessory dwelling unit:
Screen monitoring technology for a closer look at a person who needs constant care (for instance, it can detect a fall and immediately notify a family member);
Medical helpers: health worsening alerts, medicine reminders;
Smart house technology, which can lock the doors and turn on and off the lights at a voice command;
Smartwatches with GPS that may be helpful for people with memory problems;
A video-streaming doorbell that prevents unwanted intruders;
Thermo-controlling devices that regulate temperature automatically under favorable conditions;
Anti-fire stoves that turn off if forgotten, and so on.
Smart technologies ensure safer and more secure living, but the crucial trick is the proximity of accessory dwelling units to the main homeowners. That's why, apart from the financial incentives of possible rental housing, in-law units are such popular, affordable housing options.
Frequently Asked Questions — FAQ
What ADU types are best suited for housing grandparents?
Accessory dwelling units can be attached to the existing single-family residence or detached, built from an existing structure (conversions), or constructed from scratch. At the stage of ADU development and planning, you should know for sure which one to choose.
Thus, if your loved ones prefer more privacy and more space, detached accessory dwelling units (ADUs) are the best option. But if your property lot isn't too spacious, junior accessory dwelling units (up to 500 sq. ft.) will do just as well.
Is ADU rental housing beneficial for homeowners?
To make up your mind about an accessory dwelling unit (ADU), financial incentives play a major role. By creating backyard cottages with affordable rent, homeowners not only bring extra monetary resources into their own households but also expand housing options for people with lower incomes.
With ADU cost estimates, permit ADUs, and project management involved, you'll spend not a small sum on an ADU's construction. Yet, rental income for additional dwelling units (ADUs) will be $1,500–2,000 per month on average. And if you decide to resell, it'll significantly increase your property's value.
How long does ADU construction take?
Junior accessory dwelling units typically take less space than full-fledged ones. Prefab units take less time than those that demand full development, planning, and construction. The planning stage, which includes blueprint development of in-law units, finding financial resources, getting potential state grants, and estimating predevelopment costs, can take up to six to eight months. The ADU construction itself demands approximately the same time.