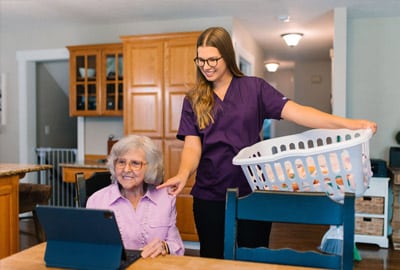 Accessory dwelling units (ADUs) have been built on the lots of many Americans throughout recent years and used for a variety of reasons. Some of them prefer to boost their rental income, some use secondary units to provide living space for their adult children who start their own families, and certain people like to set up their own home office. However, among these options, one of them certainly stands out: many homeowners use their granny flats to provide care for their aging parents.
Family caregiving has always been under heated discussion, and it doesn't seem that the situation will change in the near future. There is an ongoing debate on whether we have to take care of our family members on our own or confide this responsibility to professionals. By using an ADU in this way, you will combine both these approaches. Your family members will live nearby, and you will be able to invite specially trained caregivers to fit the caregiving needs of your relatives.
However, as you may have already understood, there are some legal and financial considerations and other regulations that you have to take care of before building an ADU that would later be useful for caregiving. In this article, we will discuss the previously mentioned moments as well as insurance options and tax implications. Without further ado, let's start!
Understanding the legal responsibilities of a caregiver
It may seem that being a caregiver means that you will only take care of the care recipient and nothing else, but in reality, there is a number of legal responsibilities, and they cannot come down overlooked. As caregivers are responsible for the well-being of your family members, you have to be sure that they are well-trained and follow the rules that are set up by the government. Let us examine them closely.
Legal Requirements
Normally, there is a set of rules that every person who wants to take care of other people has to follow. These rules include obtaining special certificates, following the laws, and finishing special training courses. All this means that this person will provide the care needed for your family member according to modern standards, and it will allow them to avoid any possible inconveniences that may occur.
Legal Authority
There will be moments when the family caregiver will have to make the decisions. In these cases, legal authority is an important step towards a more formal way of taking care. It may come in three ways: through power of attorney, through surrogate laws, or through guardianship. You have to verify which one is your way of taking care of and whether you really need it.
Care Agreement
If you want to avoid any serious local regulations concerning health care, at least a formal personal care agreement should go through consideration. Here all the rights and responsibilities will be stated so family caregivers will have security and understanding of what they can and must do. This is a great way to avoid any possible family conflicts in the future.
Financial assistance programs for caregivers
Everyone understands that being a caregiver is not the same as being a businessperson – you will not make a fortune on it. And it is great that local governments, as well as the federal ones, understand it and try to make life easier for professional caregivers by introducing different assistance programs. On this basis, they all serve one need – to offset the costs of caregiving.
The most popular financial assistance programs are:
It's unlikely that you have not heard about Medicaid at least once in your lifetime. Being the most popular government program in the US, it provides health insurance for people of all ages who need assistance. For us, it is also useful, as seniors and disabled people are also included in the program. However, the amount of money you will receive depends on the family income and the needs of the care recipient.
This is another national program that will allow you to compensate the cost of caring for and maybe the cost of ADU construction to the homeowners. Normally suitable only for people aged 65 and older, it also can be used by younger people with certain disabilities. Both Medicare and Medicaid insurance programs can be found in specific centers with the same name, so there, you will be able to see which one fits your care recipient more.
Social Security Disability Insurance may not be that well-known, but it also can provide substantial benefits to disabled people who need care. It gives away monthly benefits to people who cannot fulfill their work duties, i.e., cannot work because of their condition. It is also possible for the caregiver to get a portion of the benefits if the care recipient successfully qualifies for SSDI.
Tax implications for caregivers
Not only is it possible for caregivers to get direct assistance from the government, but also they can have certain tax implications. Normally, it means, among other financing options, guaranteed tax deductions and credits available to caregivers.
First, the dependent care tax credit is a great example of such support from the government. Based on your expenses, you can claim from 20% to 35% of your money spent back. However, the maximum is $3000, so any sum above it will not qualify for compensation.
Second, if you have been looking for ways to reduce your expenses, health savings accounts are another thing that needs to be considered. Having one allows easy access to the money you have set aside to pay for medical expenses. Moreover, you will be able to deduct them from the taxes you pay. All this seems like significant benefits toward having such an account.
We have mentioned tax deduction, but we have almost forgotten about the real deal here – medical expense deduction. Obtaining one doesn't need you to own a health saving account, but you will be able to deduct only those medical expenses that exceed 7.5% of your adjusted gross income. Yes, the interest is not that big, but it can give substantial support to all families, especially a single family taking care of older adults.
Estate planning considerations for caregivers
For us, death seems like a matter of the distant future, but nobody knows when it will come as it is always unexpected. Death may come to the care recipient too, and even though it seems like a difficult idea to get along with, there are certain precautions that have to be taken.
Apart from care during the lifetime, the following estate planning considerations should be considered:
You have to discuss with your aging parent all their thoughts concerning the will. Who will take possession of the existing home? How will the heritage be divided between the family members? What can and cannot be done with tiny homes? It is better to answer these questions before it's too late.
Another important step of estate planning is healthcare directives. For sure, there are wishes from your loved one concerning end-of-life decisions and medical care prior to this moment. Nobody wants to disobey the last will of older homeowners, so solve these issues now.
Another "powerful" document is a power of attorney. Apart from deciding on who will be the successor of the housing and other assets, there should be a person eligible for decisions on behalf of another person, which is stated in a power of attorney. So, this will help you solve any housing issues that may take place.
As you can see, like in any other sphere of our society, legislation is important to pay attention to. Without some acts, it may be impossible to control the assets of your loved ones in case of their death.
Medicaid eligibility for caregiving expenses
Even though Medicaid is the most famous and useful program for caregivers, the government cannot give it to anyone who applies for it. Hence, there are certain requirements that have to be met. The main condition to get the money is the presence of the resident of a certain state in the state where you apply for financial support. Next, there are financial and functional requirements. Let's discuss them closely.
Financial requirements
As a rule, these requirements are different for every state, eligibility group, or monthly income. The amount of money you get depends on the Federal Poverty Level or Supplemental Security Income. However, the upper limit is $2000 for a person. Don't forget that being over the income, you can still qualify for Medicaid. But if you have trouble getting the necessary documents or have questions concerning this aspect, you can always ask for help from professional Medicaid planners.
Functional requirements
This aspect means that the amount of money you get and the sole fact that you get the money depends on the need for assistance. Does the care recipient need help with mobility? Or do they require special meal preparation? All these elements are crucial to consider while making a decision on giving you the assets. As usual, the requirements vary from state to state, and it may be worth checking what factors are taken into consideration in your area.
Legal Considerations for Hiring a Caregiver
It is always better to take care of your loved ones by yourself, especially if you have a granny flat or other housing options on your lot. However, there are situations when it is simply impossible for you. The main way to solve it is to start working with senior network services which provide care to people in need. Among other measures is hiring the caregiver by yourself.
If you want to choose the latter way, there are some legal considerations that you need to remember:
Follow the employment law
Conduct the background checks
Sign a contract
Remember that the person you hire should not only get along with the recipient but also have the necessary skills, and Health Insurance Profitability and Accountability Act should help you with it. It has a list of requirements that the person chosen to take care of the elderly is properly trained and educated.
After completing these steps, don't forget about confidentiality. Discuss this moment with the caregivers and state what personal information is unavailable to them and maybe even sign a non-disclosure agreement. Having completed this step and the ones above, you can be sure that nothing wrong will happen with you and your relatives and that proper care will be given.
Protecting the assets of the person receiving care
While we are in good health, we don't care about the care that we will possibly need when we are old. The same goes for our parents. However, all property owners, especially low-income senior homeowners, have to work out a plan of action that needs to be done to all the assets, including the main house, accessory dwelling units, or just money. Even though you may have been getting additional income from rental housing all these years, paying off the construction loans, and getting zoning approval, you will have to forget about this if you don't take precautions.
First, you have to consider what to do with the assets. There are options like transferring or gifting; check what regulations surround them, and choose the right one. Second, it is possible to start long-term care insurance, which will provide the necessary coverage. What is more, trust is another important element. Check revocable or irrevocable trusts and see which one fits your needs more.
Power of Attorney and guardianship considerations for Caregivers
Apart from asset protection, it is important to consider legal documents that will help you to determine the relationship between the caregiver and care recipient. The whole process may seem long to you, but in the end, it is worth it.
Power of attorney
The main benefit that you get from this document is the authority for the caregiver to make decisions for the care recipient according to the current situation. This document will reduce barriers that may have appeared in case of any possible legal affairs. There are various types of PoA, varying in the levels of power in making decisions. Anyway, it is important to have a PoA of any level in case of difficult situations that may occur with your relative, be it incapacity or inability to make decisions.
Guardianship
If you don't want to get into the law issues concerning PoA, guardianship is your best friend. It can help the caregiver to make decisions for the recipient legally without PoA. Yes, the process is lengthy and quite expensive, but it is a necessary document. This document may include the agreement concerning Medicare care or finances. It is also a safeguard that protects the ward.
Long-term care insurance options for caregivers
Illnesses that poison the life of people for many years are not rare in our life, and in this case, it is important to take care of LTCI. Such insurance is important for most people aged 65 or more as normally unpaid care from the family is great but not enough. There are some programs that provide financial support to the elderly, so you should check them out. But what to pay attention to when choosing a program?
First and foremost, you should check the coverage and benefits these options offer. Next, find out what premiums are available and what they depend on. Don't forget about deductibles and out-of-pocket expenses! Last but not least, the insurance carrier rating is highly important. Read the review from the people who have taken advantage of this insurance to figure out all advantages and disadvantages.
Legal and financial considerations for caring for a loved one with dementia.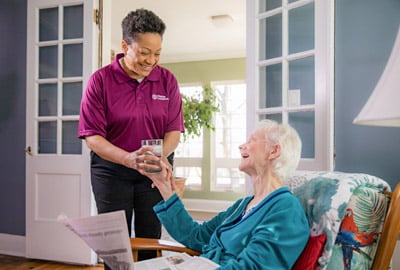 When taking care of people with dementia, it is easy to forget about various important moments. Don't be a failure for your loved one! You cannot joke with the law and the government, so it is important to take care of certain factors.
Many of them we have already discussed before, but the average list looks like this:
Advanced care plannings
Legal guardianship
Estate planning
Long-term care planning
Money abuse preventions
Guardianship and conservatorship
But no matter how scrupulous you are on the matter of legal considerations, you should always remember the person you take care of. Especially people with dementia are extremely vulnerable to the outer world, and all your attention should be directed to them. So you may consider help from the professionals who will deal with legal issues. Choose your own path!
Frequently Asked Questions — FAQ
How much time do you need to build accessory dwelling units?
Affordable housing is the sphere in which we are professionals, as you may have heard from media outlets or homeowners who have got small homes built. We have finished the construction of accessory dwelling units in different timespans. It depends on many factors, like zoning laws, zoning regulations, whether you choose the pre-approved ADU plans or not, and how long it will take to get ADU permits. But all in all, we will try to build an accessory dwelling unit for 6-8 months.
How can accessory dwelling units be used?
Being the best option for affordable housing on the market, there are many ways an ADU can be used after its construction. Certain homeowners like to generate extra income with it and find tenants, which allows them to pay home equity loans off. Other homeowners see it as extra space, and among the benefits, they name a place to practice hobbies. But the best way for a single family is to let the parents live there to provide more care to anyone, be it your mother-in-law or a distant uncle.
How to decrease the cost of ADUs?
The costs rely on many factors, including the interest rate on a home equity loan, the cost of getting ADU ordinances, the choice of pre-approved plans, zoning regulations, and materials used in the construction. However, families can find ways to compensate for the costs after the construction. ADUs as housing options can be rented off to the tenants. As people age, it is better for them to age in place, so your ADU can transmute into a caregiving facility like Humanity Monterey Bay or many others in Santa Cruz.