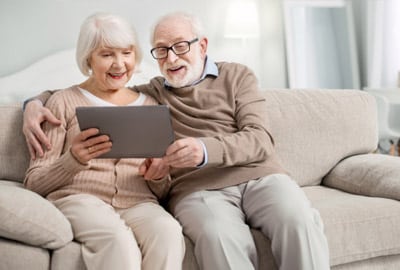 Accessory dwelling units (ADUs), which are sometimes called granny flats or backyard cottages, have recently become a real trend in the world of construction as they provide enormous options for flexibility and versatility. Many homeowners across America have already installed this affordable housing option on their lot next to their primary residence and do with them whatever they want. Some of them decided to find tenants to generate rental income, while others transformed this living space into their home office. However, nowadays, the option of creating an accessory dwelling unit for your aging parents seems like a perfect solution to provide care to the elderly.
Accessory dwelling units are great options to be turned into assisted living facilities if you want to keep your family members close to you. Moreover, you can install any elements like handrails and grab bars to avoid any inconveniences while navigating around the house or level up security measures. But people who take care of the health of your relatives, the caregivers, also need certain resources and support.
The following article will help you find out more about financial assistance for caregivers, caregiver support services, coaching and counseling services, and much more.
Government-funded caregiver support programs
Thanks to the government, nowadays, it is much easier to find the needed money and personnel that would take care of older adults and help them deal with physical and psychological demands. The list of government-funded support programs is quite long, and it doesn't cease to grow, with different options added every now and then. Let us take a closer look at some of the most popular programs.
National Family Caregiver Support Program
This program is considered one of the most popular and helpful to people who want to take care of their loved ones at home. With the help of this program, you or the state can receive info about services, special training, or even individual counseling. All this will be extremely useful to the caregivers caring for retired adults.
Older Americans Act
Being the first federal program focused on the support of the elderly, this act hasn't lost its usefulness ever since 1965. Every now and then, it is reauthorized to make sure that it fits the current world and can provide special services to people in need. The benefits of this program are grants and social and nutrition services to a wide range of caregivers all around America. Training, research, and demonstration services are also included!
Veteran-Directed Care Program
Taking advantage of this program, you will be able to take care of veterans of all ages by providing special resources while giving them the opportunity to live at home and not fall out of the community. Being adopted by various states, there are differences in the application of the acts, so you better check out which program works in your state.
Non-profit organizations offering caregiver resources
For people who are not looking forward to interacting with government programs and bureaucracy, there is a wide range of non-profit organizations that can provide support to caregivers.
Here you can see some of the examples of these organizations:
The Alzheimer's Association
As you can tell from the name, this organization mostly works with people suffering from Alzheimer's disease and different forms of dementia that can seriously affect brain functions. It has chapters and communities all over America, so if it fits you, you can contact the local office.
The Caregiver Action Network
The main goal of this organization is to provide educational opportunities and advocacy to caregivers working with older relatives. On their site, you can find more info about possible webinars or useful newsletters.
The National Alliance for Caregiving
If you have been looking for the opportunity to improve the quality of life of family caregivers or families working with the elderly, this is the community you have to visit. They provide special programs and technical assistance for such families so they can improve their skills and get some more knowledge.
Online caregiver support groups and forums
Family caregiving is important for the nation and your community alike, so getting as much knowledge as you can is essential to provide proper care. To make knowledge more accessible, there are special sites organized to connect lecturers and caregivers all around the world. The main benefit of such sites is the possibility to connect from home, removing the necessity to visit other places. Moreover, you will be able to keep your privacy and not participate in such meetings offline.
The most popular online caregiving platforms are:
Caregiving.com
Agingcare.com
The caregiver space
Parkinson's Foundation
My caring plan
Visit these sites to find valuable online resources for family caregivers.
Professional caregiver training and education programs
For caregivers, special training is as important as empathy and industriousness. But where to get this necessary knowledge? Thankfully, there are professional caregiving training and education programs provided to caregivers to make them well-prepared and face the challenges of the profession with ease.
The most popular special training programs are the following:
Certified nursing assistant training allows everyone interested in getting basic nursing skills. Don't expect extremely deep knowledge from this program as it covers only the basics, but despite this fact, everyone who passed the training is able to work in a nursing home or assisted living space.
Home health aide training offers the necessary knowledge for caregivers living in the same property as the care recipient. ADUs offer great opportunities to be involved in close interaction with the adults who need care, so this training, apart from necessary medical skills, provides knowledge about nutritional support and meal preparation, both being valuable skills.
Dementia care training allows easy access to everyone involved in the care for people with memory loss or dementia to get special knowledge and skills. The most important factors here are emotional support and assistance.
As you can see, with the wide variety of senior network services, it is easy to get special training for day-to-day care to people involved in caregiving.
Respite care options for caregivers
People built ADUs so they could be located next to the main house, and all the relatives would live close to each other. For certain people, it allows them to generate additional income, but for others, it is the opportunity to take care of their loved ones in person. However, all of us have to work daily, and sometimes we don't have this opportunity. That's where respite care comes into play.
This option means that people working for care facilities will take care of your family member in your existing home (ADU) only for a certain period of time, for example, when you are out of town or at work.
Care facilities control the needed quality level of the services and provide the same benefits as therapeutic activities or medical monitoring. A great option for everyone who needs to take a break from their responsibilities!
Financial assistance for caregivers
The cost of caring is not cheap; everyone understands that. For sure, there are many additional expenses when taking care of your loved one, and homeowners somehow have to get this money. To ease the burden of caregivers, there is various financial assistance that is bound to compensate a bit for the money spent. We would like to give you a quick look at the most interesting ones.
Overall, financial assistance programs carry all kinds of benefits. First, Medicaid Waiver Programs cover expenses like medical equipment, personal assistance services, and even home modifications. Who knows, maybe they have money for ADU development for your loved one? Second, Social Security Disability Insurance provides support for family members who cannot work anymore on the basis of their disability. However, the previous work history should be considered. Lastly, Veteran Aid and Attendance obviously, provide support to the veterans to help with daily living.
As you can see, the choice of the program depends entirely on your needs and the level of disability of your loved one. You can always check other accessible programs on the Internet.
Legal resources for caregivers, such as the power of attorney and guardianship
Even though most of the relationships are built on trust and confidence, local governments do not believe in such measures, and if you want your loved ones to get the needed care, it is better to put everything on paper. Usually, there is a list of documents that would remove any allegations concerning incorrect care. Next, we will discuss the necessary documents that both caregivers and care recipients need to possess.
Power of Attorney
The main document that should appear in any caregiving issues is POA. It allows caregivers to act from the position of the care recipient. Also, individuals will appoint someone as the agent in order to handle issues in case they are incapacitated.
Guardianship
In case a family member cannot make their own decisions or act sensible, there should be another person who will make all the decisions. That's where guardianship comes into play. Not being a document but rather a process, it also participates in all legal maneuvers concerning care recipients.
Other measures
For sure, there are other documents specific to certain cases. First, Healthcare Proxy allows you to legally make medical decisions for the disabled relatives of the homeowners. Then, Living Will states what can and cannot be done in case of a terminal illness or incapacity. Next, to guide you through the pitfalls of the bureaucracy, there is Resource Referral which will connect you with attorneys and legal aid organizations.
Support for caregivers of individuals with specific medical conditions or disabilities
People receiving care in granny flats can suffer from different kinds of illnesses. In living quarters, it may be impossible to find knowledge about the costs of that care or even get access to this info. However, one of the many benefits of the Internet is accessibility to information. We have decided to tell you more about support programs for individuals with specific medical needs.
In the following list, you will find the most popular programs:
Autism Speaks
ALS Association
Alzheimer's Association
American Cancer Society
National Multiple Sclerosis Society
No matter what age the care recipient is, finding the right community is both important and easy. Use this knowledge to ameliorate their life!
Caregiver support services offered by healthcare providers
Building an ADU is an essential step towards creating space next to your main property to give your relatives access to medical services and services from caregivers. However, the apartment building is not the only thing that needs to be done. More important are the support services offered by healthcare providers. Among them, there are some that definitely need your attention.
First, caregiver training programs allow them to discover the best practices and necessary skills for caregiving. Next, Home Health Care Services focus on working on your property, transforming your living space into some sort of nursing home by providing care to your loved one.
Moreover, Care Coordination Services will help caregivers to navigate the health facilities, schedule appointments, and manage medications — necessary skills for any worker!
Caregiver coaching and counseling services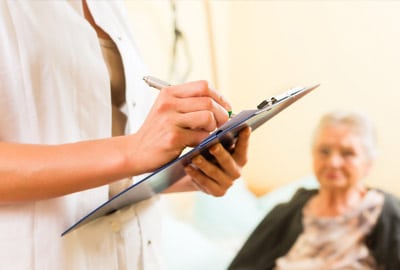 Caregiving is not an easy task and is paired with many inconveniences. For sure, someone has to take care of caregivers themselves. To maintain their physical and mental health at the same level, there are special services ready to help.
Talking to friends and getting therapy this way is great, but special services can teach you stress management much better. Moments of crisis come to every one of us, and it is necessary that you know how to get help from the community or manage it by yourself.
Also, everyone needs financial assistance to manage money in the best possible way. You can invest them to get rental income or spend on your adult children; the possibilities are endless. The advisor will get you the right way of managing finances.
Last but not least, legal advice. Every now and then, there are single families that will want to take advantage of your lacking knowledge of the law. One of the many benefits of the law advisor is helping you avoid the pitfalls of modern legal institutes.
Frequently Asked Questions — FAQ
How many projects have you already completed?
It is almost impossible to count how many accessory dwelling units we have already built as the working area of our company is truly enormous. We have provided housing options to people living in California cities, Bay Area cities, Humanity Monterey Bay, San Jose as well as Santa Cruz. Having built both single-family ADUs and multigenerational housing, we surely know how much independence costs and what homeowners and their family members need.
How long does it take to build a unit?
The process of building an ADU may be quite long, but overall it depends on the complexity of the project, your community, homeowners, and family budget. For certain families, the cost of building a unit is just a regular expense, while other families take loans to build one. To avoid this, it is better to choose a unit that won't be that big but which will be built faster.
What can an ADU be used for?
One of the many benefits of an ADU is versatility. Both single-family or some adult children for whom it is the first housing option will find a way to use it after building an ADU. To keep the family close, you can let them live in your ADU. Or if you decide to sell your main home, selling the house with the unit will increase the cost of the property. Be it San Jose or the Bay Area, every family is sure to find a way to use this unit in the right way so the cost of it would pay off.