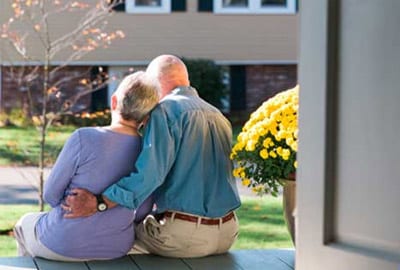 ADUs have been a choice of many Americans in recent years, and the popularity of these living spaces doesn't cease to grow among property owners. The main cause of this madness in the housing market is the versatility of these objects that provide a wide range of variants of usage. Certain families like to rent these tiny houses and generate additional income, and many adult children like to start their families there. While for certain personalities, it seems like a viable option to simply refurbish it to create a home office.
However, the opportunity to transform an ADU to provide care to people in need is often overlooked. Among many other benefits of ADUs, this one may be the most life-saving for a variety of people. In case of a serious injury that can occur to any of us, you could put your family members here instead of sending them to a hospital. These tiny houses can allow your relatives to stay in good health and provide a place to take care of older relatives.
For sure, there are many intricacies of setting up accessory dwelling units as an assisted living facility, so we would like to get you acquainted with the most crucial aspects of the matter. Without further ado, let's get started.
Increased privacy for both caregiver and care recipient
One of the most important benefits for people building an ADU to use it as an additional living space is privacy. Your relatives from another city or state won't have to share rooms with you in your main house, and your adult children starting their own families will be close to you and far from you at the same time. This very benefit is applicable to the situation of caregiving to your elderly family members.
If you use an ADU in this way, a care recipient can maintain privacy and independence while having their caregiver nearby in case of any inconvenience. They can choose a room to stay in and make themselves home there. This small living space will help them to keep autonomy as they can do whatever they want there, which will definitely increase their self-esteem and mood for the day.
The usage of an ADU will also be beneficial to a caregiver. While being at a distance, they will be able to provide the same level of care and love to the older adults. After all, they have to have an opportunity to have some rest after a long day at work, don't they? ADUs offer this opportunity to caregivers in the best possible way.
Cost savings compared to nursing homes or assisted living facilities
Saving money on your loved one seems like a tragic and impolite move; however, using ADU to give care to your aging parents is a great idea to save a fortune on medical expenses. With the ever-growing costs of medical care, ADU is a viable option.
You can save money on the following aspects:
To put your aging parent into a medical facility normally requires buy-in payments or a long-term contract with this medical organization or hospital, which are rarely affordable to a regular person. Instead of wasting your money on it, you can invest it into the construction of ADUs or needed refurbishment so it could fit the specific needs of your family members.
Saving on additional expenses
Caregiving doesn't require permanent surveillance of the patient, but also certain extra accompanying procedures like food or clothes change. As you may have figured out, these expenses can be cut out if you put your family members into an accessory dwelling unit nearby. Cooking food at home and buying clothes in the corner shop is always cheaper than doing the same things in the hospital.
Generating money afterward
Amidst the housing crisis, every square foot of property weighs gold, so after you have finished giving care to your family member, your ADUs can serve as affordable housing options for many tenants looking for housing. In the long term, it can generate rental income and compensate for the costs of caregiving.
Flexibility to adapt to changing care needs
Rarely do we notice in our day-to-day life that people living on the same property as us need a different approach, and their needs may change over time. Hence, it is essential that your unit could be described as a flexible space that can be changed at any time according to the demands of the family. The perfect solution here is to think over all possible changes that you can introduce to your flat in order to maintain the same level of comfort for the care recipient, and it can be achieved in the following ways.
Modifications
The layout of your ADU should support the use of different modifications that could be installed all around the existing home. Normally, it all revolves around wheelchair ramps or stair lifts that can significantly increase the quality of life of the family members.
Smart technology
What if your care recipient could walk on their own but now can't even open the window in the room? It should be possible to install at any time the latest innovations to simply make it possible to do regular house activities. In our case, the installation of remote-controlled window coverings would solve the problem. Check that your ADU is suitable for these technologies.
Flexible use
Nowadays, there are many ways that you can introduce flexibility to your ADU, and it can be really useful for your care recipient. For people who can't walk, it is important that they can do all activities in one space, so it should be possible to transform the bedroom into a dining room. The usage of multifunctional furniture or smart storage should help you greatly to achieve this.
Reduced caregiver stress and burnout
Even though family caregivers spend their time taking care of people around them, they also need to be taken care of. One of the benefits that ADUs provide to the caregivers working there is the reduction of stress and burnout. Let's figure out why.
The decrease of stress and burnout are the consequences of the following:
The proximity of an ADU allows other family members to participate directly in the life of the aging parents. They can come to the unit for a couple of hours every day and give the caregiver extra hours of rest, which eventually reduces stress.
Previously installed handrails and grab bars allow the caregiver to worry less about accidental falls and other accidents that can occur to anyone. They will have peace of mind and relative security, decreasing the chances of stress.
The quality of life of a caregiver is another important factor contributing to burnout. For sure, granny flats give them easy access to everything they need for a peaceful life, decreasing stress and chances of burnout.
Improved quality of life for care recipient
Better quality of life is the thing that many families want to achieve when they choose accessory dwelling units as the place to take care of their family members. Nowadays, there are many ways you can change your affordable housing option into heaven for your close ones who require care.
Many of the advantages of caregiving nearby we have already discussed in this article. Here goes the increased privacy, independence of the care recipients, and reduced stress of caregivers who can provide better services. As for other significant benefits towards improving the quality of life, here we can add greater overall comfort of the accessory dwelling units. Your family members will have more space and hence more independence than in any hospital, which will definitely result in a better quality of life.
What is more, families will be able to see their loved ones as much as they want, and for certain people, it may be a significant factor leading to a faster recovery. Home life is definitely better than any medical facility, and it will make your family closer to each other, facilitating adult-child relationships.
Enhanced safety and security for care recipient
Property owners have fewer resources than hospitals to organize proper safety and security measures for their families. However, there are still a lot of things that we can do to provide support to them. We have created a list of features to give you a hint of what can be done in your tiny homes to ensure safety.
The are many ways you can enhance safety and security:
Features for better accessibility
Alert systems
Better materials to prevent falls
Detectors of dangerous substances
Proximity to caregiver
Having taken into consideration the above-mentioned points, you are sure to create a comfortable and safe space on your property to achieve family peace.
Increased independence for care recipient
The sole presence of the care recipient next to the main residence and not in the overcrowded hospital allows us to tell about the increased independence of people living there. Instead of the stifling hospital ward, their room is in their full possession, and they can do whatever they want there, and however they want, i.e., make themselves home. They will have their own bedroom, bathroom, and kitchen, and these are all valuable benefits in terms of independence.
All these features increase the control of care recipients over their life and routine. From the ability to cook their own meals to the possibility of arranging gatherings with their friends and relatives, both detached and attached ADUs provide many ways to boost the independence of the dwellers.
Ability to maintain family connections and social support
People living in accessory dwelling units next to the existing house often say that it offers them the possibility to maintain family connections and receive enormous levels of social support. Hands down, receiving support from the whole retirement community of your area is a great benefit of using accessory dwelling units. But in what ways can it also be helpful?
The following ideas are examples of how a dwelling unit can help maintain family connections:
Shared activities are a great way to keep in contact with all family members at the same time while playing games and having fun. Not only are games possible, but also features like shared meals or crafts can play a significant role in the overall well-being of care recipients. Is it possible in the hospital? Definitely no!
The sole option of your parents or grandparents being next to your main living space means that your kids will visit them much more often than if they were in a hospital far away from home. This will improve family proximity greatly, which will reduce the sense of isolation and loneliness.
Normally, local regulations don't control the ways you use your property. Hence your relatives will be able to create a retirement community around their unit. For sure, there are many families with elderly family members lacking human interaction, and this can be solved if you use your unit as a place to give care to your family members.
Potential for intergenerational living and support
Maintaining family connections is important for anyone, and your own home can become a great instrument for doing so. Even though the modern generation doesn't find baby boomers that interesting or entertaining, we are sure that they can learn much from them.
ADUs can promote intergenerational living and support in the following ways:
Better dynamics in the family
Decreased housing costs
Responsibilities that are equally divided
Better quality of life
Shared resources
Accessory dwelling units are great housing options to promote support between generations. Introduce these units in your living quarters, and you will see how the relationships between your parents and kids will flourish.
Increased property value and potential for rental income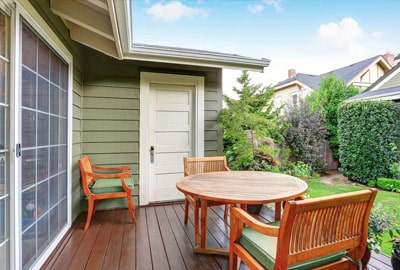 You can't even imagine how having ADUs can help you generate additional rental income. As there are many ways of doing so, let's figure out together how you can get more income from your property right now.
Your housing income can be increased in the following ways:
People who take care of your loved ones can also pay you money and live next to their clients. For sure, they will have a decreased cost for the property but will still have their own modern housing. A win-win situation for them and for you.
Your housing option can be rented out with your loved one living inside. Moreover, you can ask senior network services, and they can find tenants for you from the same category as your family member. Together it will be much funnier for them, and it will cure their loneliness.
If you decide to sell out your property, an ADU on the lot will be the source of additional income for your family. The sole presence of it may significantly increase the total price for the lot, and potential buyers will not overlook it for sure.
Frequently Asked Questions — FAQ
What types of accessory dwelling units are the most popular now?
Among our customers, one of the most beloved accessory dwelling units is detached ADUs, garage conversions, and basement apartments. Being one of the best housing options on the market, these units offer a variety of usage options, including the generation of income, assisted living space, or affordable housing for your young adults.
Where can you create ADUs?
Our company operates in California, so building an ADU in California cities is not a problem for us. You can check our portfolio and find units built all over the state, including San Jose, Santa Cruz, and even Bay Area Cities. We promise that no matter where you are located, you will not be disappointed with the cost, design, and result of building this housing option.
How long do you build one ADU?
Overall, the time depends on the difficulty of the project and the necessity of different additions to the main design. On average, we can build one from 6 to 8 months, so you should aim for these numbers too.