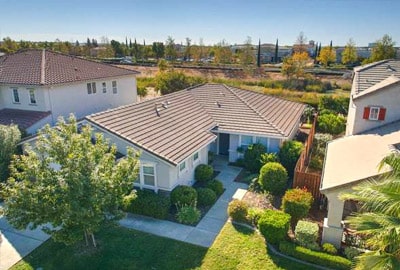 When it comes to choosing an area that you want to live in, there are many factors to consider. While some people put safety as the top priority, others value accessibility and closeness to the important infrastructure of the city. No matter what your focus is on, a detailed analysis of a neighborhood is needed to check whether it meets your requirements or not.
To find the best area for comfortable living, you should consider several crucial criteria. Check the prices for housing and other regular expenses, like food, transportation, and utility bills. Make sure that they are not over your budget; otherwise, you would not be able to live in full comfort. Also, pay attention to other important facilities, like schools or kindergartens, gyms, malls, restaurants, and everything that you are used to having in your daily life. The list goes on and on.
Sorting through all the neighborhoods in Lincoln, CA, might be an overwhelming task, especially for someone who moves for the first time. Luckily, we are here to help you with our extensive review of all the best areas of residence in Lincoln. Find the one that meets your requirements the most and live your best life in comfort.
Lincoln, CA Neighborhoods to Live In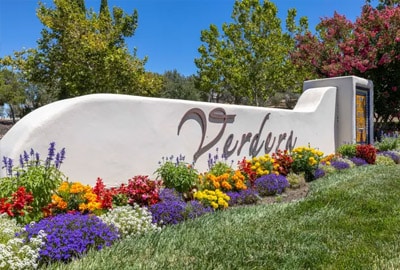 Let's go straight to the main point: what are the best Lincoln, CA, areas that one can settle in? Although Lincoln is an overall pretty nice place to live in, there are some exceptional neighborhoods that can truly be called the best ones around.
If you wish to live in the most popular and comfortable areas of Lincoln, check out the following ones:

Lincoln Crossing;
Verdera Village;
Downtown Lincoln.
All of the neighborhoods are different, and they have their own features that make each particular area the best.
1. Lincoln Crossing
The first one, Lincoln Crossing, is perfect for those who are looking for affordable yet safe and modern options for housing. Here, you will find a variety of houses that come in different sizes, so you can easily find something for your budget. Because of this, many elderly people move to Lincoln Crossing. What is more, the freeway is located nearby, so you do not have to worry about commuting anyway for far too long.
2. Verdera Village
Verdera Village is a more luxurious area of the city. It is all about expensive houses, huge property lots, and beautiful architecture. The surroundings will leave you awed by all their elegance and unique designs. Although you will not find affordable home options here, this is definitely the most comfortable and splendid area of Lincoln, CA to settle in.
3. Downtown Lincoln
If you want to live in the heart of the city, then Downtown Lincoln is the perfect neighborhood for you. This is where the majority of the younger population lives, as all the amenities are within a walking distance. Everything that you can imagine being located in the city center is right there. Despite the houses being not as big as in the other two areas, Downtown Lincoln makes a great residential space for anyone who wants to be surrounded by city life.
Life in Lincoln, CA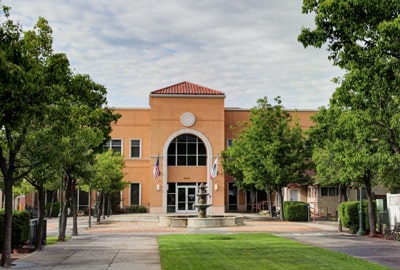 When you move to someplace that is unfamiliar to you, it can sometimes be exciting and intimidating at the same time. First-time movers are usually students who have just left their parents' house, people who have created a family, or someone who had to move for work. Or you might simply be a person who cannot settle for too long in one place and who loves changing something every once in a while. No matter what your reason for moving to Lincoln, CA, is, the city will warmly welcome you with its unique atmosphere and modern lifestyle.
Before choosing a particular neighborhood to find your home in, you should get to know the City of Lincoln itself. Being a quiet and slow-paced place of living for many families, Lincoln is a perfect city to settle in, especially if you have kids or if you are looking for a place to spend your retirement. This is one of the safest locations in California, with crime rates being almost 60% lower than they are on average across the whole country.
The weather in Lincoln, CA, is comfortable for people with any health conditions. As California is a state that has warm weather almost all year long, you will not have to adapt to all the temperature changes. The sun shines in Lincoln the majority of days, and prolonged rains are not typical for this area at all.
Who Lives in Lincoln, CA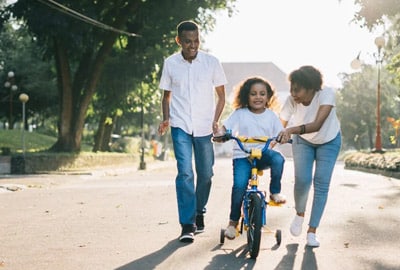 As of 2022, the total population of Lincoln is slightly more than 50,600 people. The average age of residents is 43 years old, which is explained by the number of elderly people who come to Lincoln to spend their retirement years. However, you should not make conclusions that only old people populate the city. There are plenty of young people and new families who move to Lincoln to settle in.
People of any ethnic background are welcome in Lincoln, CA. The mixture of different cultures and ethnicities makes up a wholesome community of residents who are always ready to help their neighbors and create a comfortable environment for everyone. Various community centers and recreational spaces allow city dwellers to strengthen their bonds and spend some quality time together.
As we have already mentioned, Lincoln is loved by many families that move here for a peaceful life. 65% of the city's population are married and 31% have kids in their marriage. The proportion of divorced residents makes up 10%, while 8% are single and have children. Lincoln's household consists of three persons on average.
Lincoln's community welcomes everyone to join the friendly neighborhoods of the city. No matter where you come from or what your social background is, you will surely find a comfortable home to settle in and enjoy your life in Lincoln, CA.
Lincoln, CA Facilities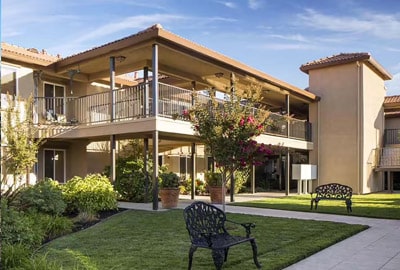 One of the most important criteria to consider when you move to a new place is access to various facilities and establishments. Availability and convenient locations of schools, kindergartens, gyms, recreational centers, shopping malls, and other structures can be crucial determinants in your final choice of the residency area.
In Lincoln, CA, you will find a variety of both public and private schools. Parents' satisfaction and students' academic achievements make up a great reputation for the majority of schools in the city. Whether you want your kids to go to a public school with a well-established curriculum, a private school with modern educational standards, or a religious school with moral-oriented and traditional ways of teaching, Lincoln will offer you many options.
When it comes to leisure, residents of Lincoln have plenty of facilities to try out. From outdoor activities at parks and training sessions at equipped gyms to fun family weekends in community centers and visits to recreational spaces, there is always something to do in the city. What is more, Lincoln, CA, can boast an exceptional selection of restaurants and cafes that vary from affordable ones, which are perfect for everyday lunches, to fancy ones where you can celebrate your special event.
If you are worried about getting bored in a city where the majority of the population are adults and elderly people, you should not be. There are many ways to make some unforgettable memories and have the best experiences in Lincoln, CA.
Costs of Living in Lincoln, CA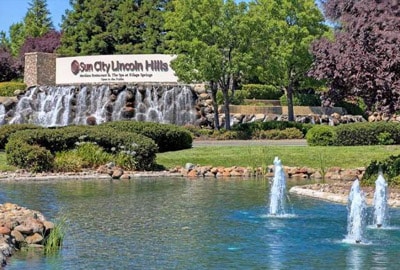 Another major point to consider before moving somewhere new is how much everything is going to cost you. Nowadays, there are a lot of things that we spend our money on, not even taking into account all the regular expenditures, like rent and food. Although Lincoln is not the cheapest city to live in, compared to the average cost of living across the US, it is still one of the most affordable locations in the State of California.
The thing that rises the cost of residing in Lincoln is the housing prices. It would cost you two times more to buy a house in the city than if you were to buy property for the average national price. The prices are surely not cheap, however, other crucial expenses, like healthcare and transfer, are more affordable compared to the country's average levels.
If you feel like you cannot afford to buy your own home in Lincoln, CA, yet, you can always rent an apartment or a house. Although almost 80% of residents own the property they live in, there are still many people who prefer to live in rented accommodations. The average rent price is a little above $1,800.
Managing your budget in Lincoln can be challenging, yet everything is possible with proper financial planning. Make your calculations, decide what option is the best for you, and then start settling in your new home right away.
Final Words on Lincoln, CA Neighborhoods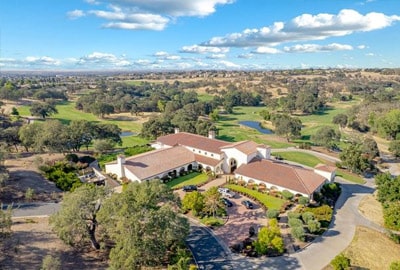 We hope that now you have a brief understanding of what it is like to live in Lincoln, California. The peaceful atmosphere combined with exciting city life makes this place a perfect home for young people, families, and elderly citizens. Everyone will find something to their liking in Lincoln.
If you wish to live in the best neighborhoods of the city, but do not know where to start your search, check out the three most popular options. For a luxurious life in big houses and modern surroundings, go to Verdera Village. And if you are a family person that wants to have a safe and quiet life, you can settle in Lincoln Crossing. For all the young people, Downtown Lincoln can provide the most exciting city life and get you comfortable accommodations.
No matter what type of residential area you prefer, your experience of living in Lincoln, CA will surely make you satisfied and happy with your life. The city meets all its new residents with a warm welcome, so if you are still doubting whether to move to Lincoln or not, you should absolutely go for it!
×
Get extra 12% off