What could be better than getting some fresh air and moving your body after a long day at work? Or maybe you want to start your day off the right way and have a nice morning walk? There is nothing better you can do than head off for hiking with a couple of friends, family, or even alone if you need to clear your head a bit.
Choosing the right path to walk on can determine whether your hike was successful or not. Clearly, walking somewhere boring and uncomfortable will not bring any benefit to your mind or body. Luckily, Roseville, CA is full of picturesque views that one can enjoy while having a walk.
Keep on reading if you want to find out what are the best trails that you can take in Roseville. We are going to talk about them in detail, so you can have a better understanding of what to expect before taking off for a walk.
1. Dry Creek Community Park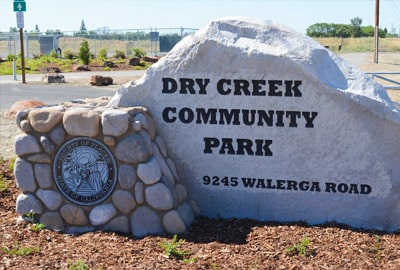 If you want to enjoy nature during your walk and still be close to all the facilities, then visiting any park in Roseville will be a good idea. One of such places is the Dry Creek Community Park. It has its own walking trail that stretches out for more than three miles.
In the park itself, you can enjoy plenty of different entertainment areas, including:
A swimming pool;
Playgrounds;
Several tennis courts;
Baseball field.
The fascinating surroundings will not leave anyone unimpressed. While walking down the trail, you will be able to enjoy forest views, riverside, fields with wildflowers, and even birds and small animals. The ever-changing picture around you will make any walk enjoyable, and you won't even notice how fast time went by.
If you have a dog, you can take it for a walk as well. Just remember to keep your pet on a leash, so no other park visitors won't be disturbed.
What is more, you can also run or even bike on the trail. There are separate paths for comfortable biking in the mountain area and on flat surfaces as well. The road that people usually take for walking is mostly soil.
If you are coming with kids, there are many interesting things for them to see. First, for some active time, you can take them to the playground or the swimming pool. If you decide to make a more peaceful outing, then bird-watching might be the best choice for you. There are plenty of different species in the park, and it might be useful to teach your little ones about the wildlife.
2. Miners Ravine Trail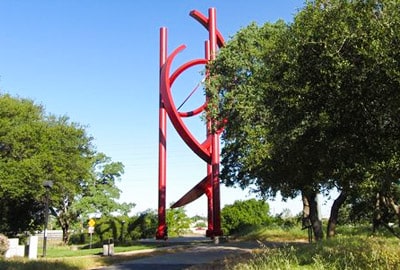 Want to spend almost three hours surrounded by beautiful natural landscapes? Miners Ravine Trail is just the right place for it. A long but still easy path will take you around lush green trees and the refreshing coolness of a creek.
The trail is paved almost all the way, and you might even share it with some mountain bikers. The views at the Miners Ravine Trail are just astonishing. There is always something to see all year round. Enjoying the smell and the look of blooming trees in spring or the taste of berries in summer will surely make your walk better.
You can take the trail just for a walk, or you can use it as a way to get from one part of Roseville to another. The path goes all the way from the old part of the city to Harding Boulevard. Isn't it nice to take a calm and quiet trail instead of rushing through the noisy city? You won't even notice how one park changes after another, and the scenery is just magnificent in all parts of the path.
The area is dog-friendly as well. You shouldn't have any problems walking your little friend, as long as it is on the leash. Keep in mind that there are no water fountains along the way, so it is better to prepare some water for you and your pet in advance.
Miners Ravine Trail is great for family walks as well. Even if you have babies that have to be carried in a stroller, there is plenty of space on the trail that allows you to walk around comfortably. What is more, kids will surely be excited to see all the nature's gifts and little inhabitants of the trail's wildlife.
3. Blue Oaks Park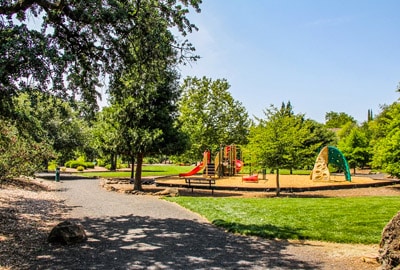 If you like to slowly walk around and soak in the atmosphere of a peaceful day, then you must visit Blue Oaks Park in Roseville. It is perfect for those who prefer to walk simply to enjoy it, and there are many stops along the way that allow you to rest anytime you want.
Blue Oaks Park has a lot of different paths that you can take. The main one is paved, and it is usually shared by walkers with bikers. There are also many smaller trails that take you around the park. They are great for exploring little secret places in the area and for getting away from people walking on the main path if you want some time alone.
The walking trail is not the only great thing the park has. While visiting Blue Oaks, you can also use the following facilities:
Basketball court;
A field for games;
Picnic spots in different parts of the park;
Arrangements of benches and some spots for sitting along the trail;
A seasonal pool;
A playground for kids.
While having a stroll on one of the park's trails, you get to see different trees that might even bloom if they are in season. Moreover, there are scenic fields that are perfect for a picnic with a company or simply for laying under the sun. Bridges that you might come across during your walk make the path even more diverse and interesting to explore.
Blue Oaks Park is great for both a fun time with family or friends and for quiet walks in solitude. It has everything one might need for a day spent in some fresh air and rays of sunshine. Equipped with all the facilities, the park allows you to spend some time among flora and fauna, while still enjoying the comfort of human creations.
4. Pleasant Grove Creek Trail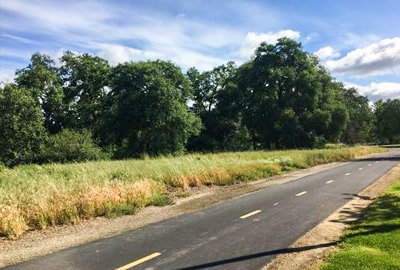 For those who'd like to run away from the busyness of the daily routine and spend some relaxed hours in nature, there is the Pleasant Grove Creek Trail. This is a nice walking trail that doesn't have crowds of people bustling around. If you need to be left alone with your thoughts or simply prefer quieter places, then you should try this place out.
The trail is five and a half miles long, and it takes almost two hours to walk from start to finish. You will be walking on a paved path, however, there are smaller branches of the road that are usually taken by the mountain bikers. Of course, you can explore them on your walk as well, if you want to make your walking trip even longer.
The views around the trail consist of the trees (that look magnificent during the sunset, by the way), fields with wildflowers, and the creek. The path itself has many turns and always surprises you with the beauty waiting just around the corner. The park is typically at its peak of loveliness in spring, when all the trees and flowers start to bloom. Nevertheless, there are many fascinating things to see during other seasons as well.
You can take your dog for a walk on the Pleasant Grove Creek Trail. It would also be a good idea to take a bike and ride on it in some parts of the trail while walking on the others. There is an opportunity to have a nice picnic out, as the trail has picnick tables as well.
The path is equipped with a bathroom, which is located somewhere in the middle of the trail. Moreover, if you get tired of walking or biking, you can always have some rest on one of the many benches placed along the way.
5. Maidu Park Loop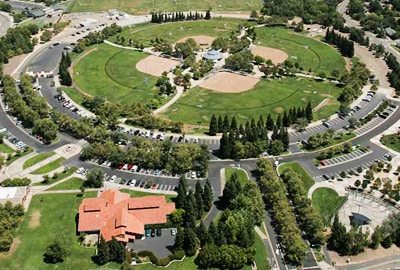 The Maidu Park Loop is a great walking spot located near Roseville, CA. If you don't want to spend too much time wandering around, this trail is the one for you, as it takes slightly over one-hour to walk it all the way through.
The road is fully paved, so you can comfortably walk around without worrying about unexpected rocks or dirty shoes. However, if you want to combine your walk with some biking, you can take the dirt paths that stretch for a longer distance.
The Maidu Park Loop is not something like the previous walking spot we've talked about, as it is a pretty popular location. Although, people there are always friendly, and you shouldn't be afraid of meeting huge crowds of hikers and bikers anyway.
Neatly cut grass fields and trees with cooling shades of the Maidu Regional Park will accompany you along the trail. Moreover, the blooming flower beds located all over the park will lift even the worst of moods.
As for the surfaces, there are no unexpected uphills, so it is a great spot for a chill walk. It is great if you don't have too much time on your hands and just want to move around for a bit. Also, it is perfect for those who take little kids for a walk, as they won't get tired and whimsy easily.
Walks in Roseville, CA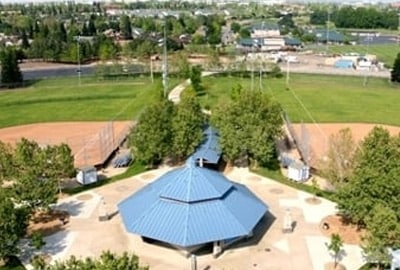 While you are going for that walk, you can invite ADU Builders California professionals to deal with any renovation works at your place. The skilled specialists will deal with any type of remodeling task. Although it might take not one, but several of your walks around the city, to get the job done, you can be sure it will be completed to the highest level of quality.
ADU Builders California provides renovating services for both particular parts of your house, like the kitchen or bathroom, and the entire house itself. Time limitations are defined by the type of the work required. You can always fill out your time by spending some time exploring Roseville.
Whether you are choosing something from our recommended list of spots or a location somewhere else, Roseville will always make a good impression on you. The city has plenty of natural views that you can enjoy during your walk. No matter what your preferences and fitness level are, there are always some nice places to visit.
Walking is always good for your mind and body. If you want to walk in surroundings that are both comfortable and pleasing to you, we recommend checking out some places from our list. These are some of the best locations where you can get a breath of fresh air and even exercise a bit.
Going to hike trails and parks in Roseville are a good idea for people of any age. Going alone or with a company, for peaceful walking or for some active movements, one can find any type of paths for strolling in the natural environment right in the city.
×
Get extra 12% off