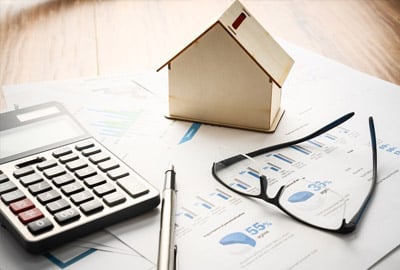 Certainly, building an accessory dwelling unit is a responsible task for every owner. If you decide to expand your living space, you need to be aware of the many complications that can arise during a detached ADU construction.
In this article, we are going to tell you what are the most common problems for homeowners who decide to build an additional space.
Limited budget for construction
Building an ADU involves a lot of financial investment. It is not always the case that homeowners have the full amount to pay for all phases of work, and the need for an ADU can be quite urgent since a primary residence may not function well anymore.
It's not uncommon for owners to decide to put off building a prefab ADU until they've saved up all the money they need. We are convinced that this decision is extremely unprofitable in current housing supply conditions.
Real estate of all kinds is an extremely secure investment, which is why we advise you to make every effort to find the finances and implement an extension project and build an ADU within the original time frame. This is done without being afraid of an affordable housing crisis.
How to find the money for ADU
Here is a list of the most common and effective ways to find the necessary amount of money for building an adu:
Think about what kinds of possessions have lost relevance in your daily life. Perhaps your aging parents are no longer actively using the car, or your granny flats or mother-in-law units are no longer used. This means that all unused possessions can be sold, and you will free up a significant amount of cash for ADUfinancing.
Many homeowners opt for a mortgage, and we fully support them in this decision. This type of loan gives you many options. For example, if you have used only a portion of the loan amount to build basement apartments, you will not have to pay interest on the entire mortgage.
Borrowing from friends, acquaintances, or even your adult children is a great alternative to a mortgage if you can't use it for some reason. Even if your friend agrees to lend you money at an interest rate, the interest rate will likely be much lower than what the bank will offer you.
Keep in mind that a detached or attached ADU will increase your general property value. After all, those who decide to wait for a better time to start working on an ADUdesign, are faced with many further problems and, in the end, do not get the desired result.
Meeting zoning and building codes
Building a basement is very often restricted or completely prohibited in many states. In order not to face having to pay fines, every owner must demonstrate a high level of legal literacy to undertake the desired project and spend much time in-law units.
The most common mistake on the part of clients of the construction firm is the reluctance to take an interest in the legislation in the field of construction permits in the region. Ultimately, this leads to the fact that after the start of the project construction, you have to pay fines.
In order to successfully implement their project, a homeowner should, independently or with the help of a lawyer, familiarize themselves with the basic provisions of the construction law. Depending on what policies exist in local jurisdictions regarding the permit process for the construction of an addition, you need to decide what kind of project can be implemented and agree on all the details with your contractor. Sometimes building a basement ADU is prohibited, but you are free to implement any carriage houses projects.
Remember that reliable companies always provide their clients with information support on community development and warn of possible difficulties in the legal sphere. They will always do their best to help you build a permitted ADU and avoid fines.
Limited space for construction
Building an addition allows homeowners to solve the problem of not having enough living space in their primary residence to meet all of their needs. However, when undertaking a large-scale project to add an extra garage with a sink or guest house, clients of construction firms do not consider how much their project will change the area of their yard.
Many homeowners calculate the area of the extension, not paying attention to the fact that the territory around the house will change significantly. In building an outdoor kitchen or guest house, people want to cover as much area as possible, but in the end, it turns out that you will have to sacrifice a playground or part of the garden.
In order to avoid unpleasant surprises, including a completely dysfunctional and cramped space around the house, owners need to delve into the theme of landscape design. When designing an addition, it's important to calculate how much the space outside will change and understand what adjustments need to be made so that all family members continue to enjoy the garden and yard comfortably. For instance, building garage apartments can give you more space for living and storing your goods but will make you give up a beautiful playground.
It is important when working with a contractor to ask the designers and architects you are working with about the landscaping of the homestead area. A good professional will always allow you to come up with the best option that will allow you to enjoy the space inside and out!
Finding skilled labor for construction
Not every construction company is willing to handle an order to build an ADU on a limited budget and a deadline. Lots of homeowners put off getting started simply because they don't know which contractor to turn to.
To save time, homeowners often start working with the first firm that comes up in a search query. Without examining the company's portfolio, documents, and cases, homeowners often encounter an unscrupulous team that violates many agreements with the client.
No matter whether you want to build several backyard cottages or simply want a custom adu, you need to organize the selection of the contractor with whom you will work. To be sure of the analysis of the team you hire, carefully examine the company's website, and research the reviews of real customers on social networks.
Don't be afraid to spend a lot of time talking to homeowners in your county who have recently completed a construction project. Find out which firm they have partnered with and what pros and cons they can cite about their contractor.
Time spent carefully selecting a company to build an addition or customizing an existing structure is sure to pay off with quality results and a desire to pursue new projects!
Limited access to utilities
When organizing a secondary dwelling project, it is often necessary to create additional infrastructure that allows your outbuildings to function independently of the primary house. ADUordinances frequently presuppose a separate heating, ventilation, and drainage system. Experienced builders are happy to undertake these tasks, but many families, fearing the additional difficulties, do not dare to develop infrastructure projects and do not get the desired result.
A major misconception in ADU construction is the idea that such basic things as plumbing, sewerage, heating, and ventilation can be neglected because all the necessary amenities are already in the main house.
Even if you only need to make some light fixtures in the existing space, you should always keep infrastructure in mind. When developing a plan for secondary suites, all details related to heating and air conditioning of the living space, as well as providing access to water and electricity, must be worked out in detail. To do this, the owner should consult with individual professionals who will advise which infrastructure components will be needed for any particular type of extension.
Most major contractors have experienced professionals on their teams who will be willing to advise you on the infrastructure improvements to your easement.
Dealing with existing structures on the property
While building accessory dwelling units, homeowners sometimes have to deal with already existing site constructions. In some cases, to build another single-family home, you might need to remove or relocate your garage or playground.
The most popular misconception that homeowners have when planning to build an ADU is a desire to save time and avoid it through planning. That means that site peculiarities are not usually taken into account while doing a project.
The best solution for every homeowner who wants to build an ADU is to consult contractors' architects and designers about whether you will have to adjust your current site plan to the needs of your ADU project.
Time spent on preparatory actions will help you save much time later and observe the set deadlines of the work.
Limited time for construction
Sometimes, while building an ADU, a homeowner is really short of time. For example, one may need to build an attached ADU within three days to let aging parents move in as soon as possible.
In such conditions, many homeowners think that the best solution is to deal with the whole project themselves. However, most of them do not have enough qualifications in experience to foresee probable difficulties and bills ineffective algorithms of action.
If you want to obey deadlines, you should fully trust your contractor with your urgent project. They know how to build an ideal ADU unit as quickly as it is possible in the given conditions. Moreover, they are able to make effective on-the-spot decisions when it comes to critical situations.
Let yourself relax and enjoy the ADU process by delegating the planning task to your contractor.
Dealing with unforeseen site conditions
Sometimes, while implementing an accessory dwelling unit project, homeowners have to deal with some site conditions, which leads to extending the deadlines or canceling the whole work. For example, it may be found that the ground quality is not suitable for building independent housing.
The biggest misconception of a homeowner implementing an independent living project is the idea that it is not necessary to implement a preparatory site screening. Sometimes homeowners do it themselves, but they risk missing some important aspects due to the lack of experience.
While building secondary units, you should ask your contractor to implement your site screening and make sure that there are all the necessary conditions for starting a new ADU project.
Moreover, they will refer to all existing local ADU regulations to be 100% sure that the building will be safe and top-quality.
Dealing with inclement weather during construction
Those who want to build an ADU within the shortest period of time often have to deal with unsuitable weather conditions. Snow, wind, or rain will not let you fully enjoy ADUordinance, and can lead to numerous delays.
Some homeowners failed to implement the project of their own accessory dwelling unit just because they thought they could start it in any season and successfully cope with any weather conditions.
Contractors' experience shows that, in winter, builders spend twice more time to build a single-family residence in comparison with the summer season. Adjust your building deadline to the most enjoyable conditions with dry and warm weather.
The possibility that you will have to do some additional repairs because of heavy rain consequences is really low.
Managing construction waste and debris
Your dream home building process is always connected with the necessity to utilize building debris. However, not all homeowners pay enough attention to this fact being fully involved in elaborating housing options and a separate entrance plan.
Homeowners start to think about utilization at the final building stage. Without some preparatory actions, materials are being utilized, causing water, soil, and even air pollution.
The best thing you can do for your environment is elaborate on this issue with construction managers at the initial planning stage.
You should pay attention to the ways debris will be utilized or recycled, obtaining all the existing environmental laws.
Mind that it will let you save money because you will not have to pay fines.
Frequently asked questions — FAQ
How much does it usually cost to build a new construction?
The final project building costs will depend on numerous factors, including ached the required square footage, zoning restrictions, and the complexity of the new ADU design. The starting project cost of an ADU building is about $900.
How can I find the best local contractor to implement garage conversions or modify the existing garage space?
You should pay attention to the cases provided on the website of a contractor. Analyze the building plans they publish and the way they describe the principles of work. To make sure a contractor will perfectly implement your ADU project, find some people who already collaborated with this team. Ask whether ADU experts are qualified enough to organize an ideal project management.
What are the most typical mistakes many homeowners make in the building process?
Home improvement projects, as well as building ADUalways require a good team of professionals. One of the worst things a homeowner can do to their future ADU building is to start hiring professionals without analyzing their experience. To find an experienced builder for implementing any building projects, you should always do some research on the Internet.