When it comes to any remodeling projects, especially those related to ADUs, it is expected that homeowners will want to save every penny that they can!
And it is logical for you to do so. However, many inexperienced homeowners planning to make an ADU end up spending much more than they could have by making some silly but expensive mistakes!
So if you want to avoid such mistakes and make your ADU project as fast as possible and within your budget, you might want to read this article further!

ADU Buildings: What are They?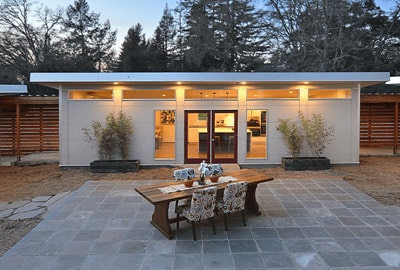 ADU is an Accessory Dwelling Unit that you can build on the remaining part of your property's land for different reasons.
Here are some of such reasons that might give you an idea of how you can use ADUs and whether you actually need them:

Some people simply need extra space on their property to keep their stuff. For instance, you might have a pool near your house and want to keep all of the related equipment near it so that it would not take up too much space in your main dwelling.
Another reason is the need to take care of the elderly. There comes a time in everybody's lives when your family members need to be taken care of, and many of those who are still close with their relatives do not want to send them to a retirement home and would rather prefer to look after them on their own. In that case, building an ADU would be a great help to those who cannot afford to buy a bigger house or do not have an extra room in their already existing dwelling.
It might also be the case that you would simply want to build an ADU as a guest house for your friends and relatives. We all know a family that likes to host parties, and they are probably the ones that would have an extra space waiting for their beloved guests;
It is also quite popular to create ADUs as an additional income resource. That way, you would not have to buy a new house and land property in order to rent it out to other people, as you could simply build a detached ADU within your already existing land.
ADUs come in many shapes and sizes, which is why you might want to decide in advance what kind of ADU you need and can afford to make. Here are some of the ADU types:

Detached. This is the most common form of an Accessory Dwelling Unit, although not the cheapest one. Detached ADUs are built separately from the main dwelling unit on your property land, which is why they will require their own electricity and plumbing systems, hence their price.
Attached. This type of ADU comes as an additional space built up to one of your main dwelling's walls so that your own house would become bigger. And because they do not always require additional plumbing and electricity systems, they might cost you less than a detached Accessory Dwelling Unit.
Garage/Basement Conversions. What is more, ADUs do not necessarily require an additional place built up; they can simply become renovation projects inside your already existing home. For instance, you can create an extra living space out of your unused garage or basement. That way, you will save some money on building additional walls and could focus more on the efficiency and comfort of the new space that you are creating.
ADU Mistakes That you Want to Avoid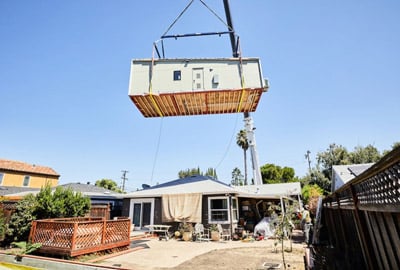 We all think that we can DIY almost anything, remodeling projects included. And in some cases, such as repainting your walls or making a new interior decision, this might work. However, you definitely will not be able to make a whole ADU project on your own or with some unprofessional help.
And thus, you might save yourself some time and even money by avoiding the following list of six rookie mistakes:

Hiring a Company with no Experience in ADUs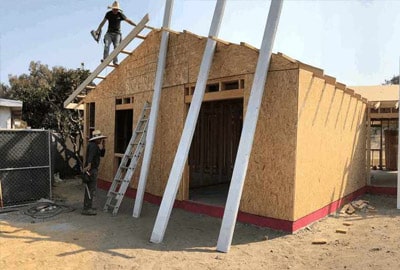 It might seem easy to make an ADU at first, but as you dig deeper into the whole process, you understand that it is actually one of the hardest renovation projects.
Making an ADU requires a lot of experience and skills from your contractor: its team will have to deal with some legal issues from the beginning, as it is not as easy to build an ADU as it is to build a simple home. What is more, the company that you trust your property to should also be ready to put at least a kitchen, a bathroom, and a bedroom into a very restricted amount of space. Those mistakes that could have been unnoticed during a simple home remodeling project will be quite noticeable in your ADU one.
And do not forget about your own privacy: a great contractor like ADU Builders California would make sure that the privacy of those dwelling in the main house and those living in an ADU would still be present. And trust us, it is not an easy task to find the perfect spot on an already occupied property that would suffice not only the criteria of the owners but of the state regulations as well.
What is more, an inexperienced ADU contractor might end up creating huge bills for you to pay both in terms of legal and design issues, which is definitely something that you do not want.

Making Changes in Your ADU Project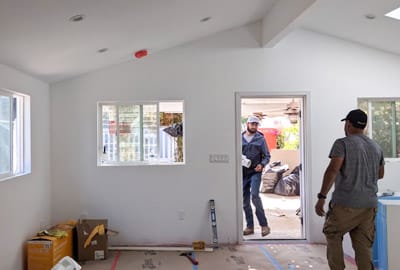 As practice shows, it is highly inadvisable for you to make some changes to your ADU plan when it is already in construction mode. Each change that you bring to your contractors will mean changes somewhere else as well.
You need to understand that ADUs do not work exactly as traditional houses do: because of their small spaces, changing something even by one foot might mean that you will end up paying for the reinstallations of electricity, plumbing, and drywall. What is more, you will also be charged a fee for the delays brought up by you on your renovation team.
And as you will be focusing the attention of your workers on something that is out of the pre-agreed plan, you will also be delaying the work of any further construction steps.
What will save you from such a burden is proper planning: sit down with your designer in advance and make sure to cover every detail of your project so that you would understand from the start what will go where and how the project is going to end up looking.
Professional contractors like ADU Builders California, who have lots of experience making Accessory Dwelling Units, will make sure that you are included in the whole construction process and that you will receive what you have asked for.
Making Not Cost-Effective Conversions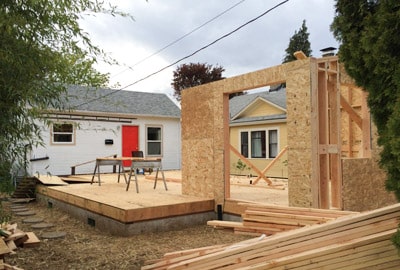 Let us take an example of a garage ADU conversion project. Many of you will not have as much money to build an additional dwelling unit on your property land, which is why you will probably end up renovating your garage.
And although some might be satisfied with a simple renovation project, others will want to expand their garage space a bit. Fortunately, there is a cost-effective way to make that possible, and you need to make sure that your contractor understands that as well.
The cost-effective way would include expanding your garage space in the direction of a garage door or the opposite one. It is usually the case that those are non-load-bearing walls, which means that you will spend less time and money on demolishing and putting in new ones. What is more, it would be pretty dangerous to extend into the side of load-bearing walls, as you might damage the whole house construction and, thus, end up spending enormous sums of money on repairing that damage.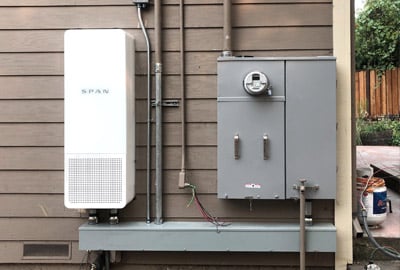 This mistake is especially important to those of you who plan to rent out your Accessory Dwelling Units: although it will cost you quite a penny to install a separate utility meter inside the ADU, it will save you an enormous amount of money in the future.
Nobody knows how much electricity your tenants will spend each month, and it will be hard to estimate that amount without a separate utility meter. What is more, it could even lead to quarrels about who spent what amounts of electricity in the past month, which is why it is just easier to install individual utility meters and allow the tenants to pay their bills on their own.
As COVID-19 has shown us, remote work is probably going to stay with us from now on, which is why you might end up spending enormous amounts of money for your tenants, as it is simply impossible to distinguish their expenditures from yours.
Forgetting About the Wet Wall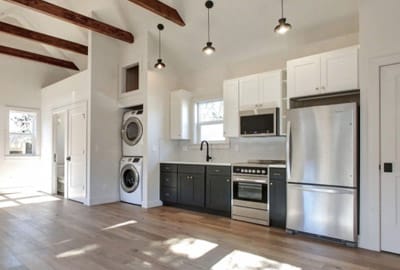 When talking about such small living spaces as ADUs, it is quite convenient to make one wet wall through which all of the plumbing would go so that the kitchen and the bathroom would be using the same source of water.
This decision might save you quite a lot of money: you will not have to spend more on the materials required for the plumbing systems to be installed. What is more, it will be easier to make some repairs to your plumbing systems as they will all be located along one wall. It will be quite wise to leave more complicated projects for bigger houses like your main dwelling.
Hiring a Company With Little Experience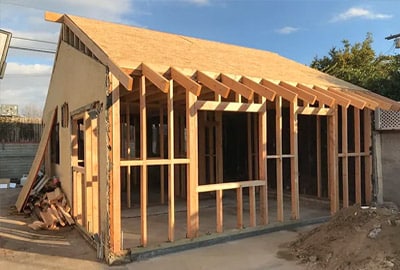 Before hiring any company for your ADU project, you should make sure that they are legal and trustworthy. Otherwise, you might end up with a contractor that will make huge and unexpected bills for you throughout the project or simply leave you with a low-quality ADU that will need to be rebuilt.
Be careful with some below-the-average quote prices, as they are surely a sign of inexperience and lack of licensing. What is more, it is illegal in most states to hire an unlicensed contractor, especially when it comes to ADU projects that involve the health and safety of other human beings!

Why ADU Builders California?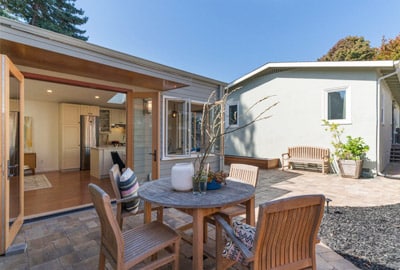 Hiring a professional company like ADU Builders California will be a choice that you will not regret! This company works with true professionals that have lots of skills and knowledge in the construction business as well as treats its customers with the utmost respect.
Here are some facts that might show you that ADU Builders California is the company you should hire:

ADU Builders California has been vividly present in the construction business for a long time, which is why its workers have a lot of experience;
What is more, the same workers are always going through additional educational courses that help them progress their skills and knowledge in the sphere;
The company is working within a client-oriented approach, which means that all of your needs and desires will always be the first priority. You can expect to receive the ADU of your dreams from ADU Builders California;
You are always welcome to take a look at the company's reviews both on their own website and on the internet in general. ADU Builders California is proud of its reputation, which is why it is not afraid to show what its clients think about them;
The portfolio of the company is quite big as well, which is why it might be a good idea to take a look at it and see what kind of ideas ADU Builders California can implement in life, as well as get inspired to include something in your own project.
Yes, you will end up paying a bit more to a company like ADU Builders California than to some other inexperienced contractor, but this will be worth money spending: they will return back to you in the form of investment profits, which is something that cannot be guaranteed when working with some rookies that would only make you pay more on their mistakes that you should have.
Give us a call whenever you are ready to start your ADU project, and ADU Builders California will be more than happy to help you get what you want!