If you have a pet, especially a dog, you might have noticed how attached they are to you and how sad they become when you go to work or anywhere else and leave your house or apartment. While cats are considered to be more independent, they often also hate it when you leave and wish you could stay in bed with them all day or take them with you.
Going somewhere with a dog is more typical than with a cat, of course, because most of them are used to going out every day and spending blissful minutes outside. Year after year, more and more pet-friendly spots open worldwide, waiting for dog owners and their pretty and well-behaving pets.
If you feel like you are missing out on taking your beloved dog to pet-friendly places in Roseville, and you could visit a restaurant or a dog park, we have prepared a list of such spots where you can spend some time with your favorite pet and give them some new emotions. When visiting the city as a tourist, you can stay in one of the nicest hotels that allow guests to check in with dogs, cats, and other pets.
We have included a couple of parks (which is rather obvious), hotels, pet stores, and restaurants in Roseville to our list. Hopefully, you will enjoy visiting these locations with your amazing pet.
Parks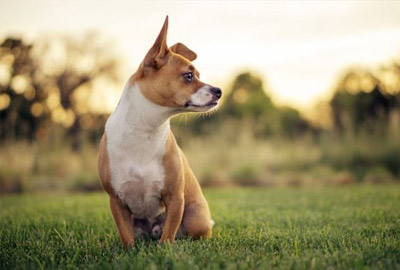 Of course, you can take your dog for a walk in any park in Roseville, and the city has numerous green spots where you two can have a wonderful time. But if you want your dog to socialize a bit and enjoy playing with other dogs, there is no better place than a special dog park.

Roseville has two such parks where you will meet dozens of different dogs playing together and running around. Usually, their owners are careful and smart enough to teach their dogs how to behave with other animals, so such walks are safe and will give your dog plenty of pleasure and happiness.
Hughes Off Leash Dog Park
You can find this park on the edge of Roseville, in its northern part. The park has different sections: for smaller dogs, for bigger dogs, and for their training. Water is located in different corners, so your dog never gets thirsty. Pet owners are nice and friendly, as well as their nice and kind dogs.
Because of the park's location, it is never too busy, and your dog will always find a spot to play and meet other dogs.
Marco Dog Park
This park is located on Sierra Gardens Drive, close to the Roseville Center shopping mall, where you can buy plenty of stuff, including goods for pets, in the Petco shop. Marco Dog has a huge fenced area where dogs can let some energy out and play together; also, there is a nice creek and a pretty view.
The park has seats for people who are not ready to run that much; besides, water for dogs is available all over the place.
Restaurants, Bars, and Coffee Places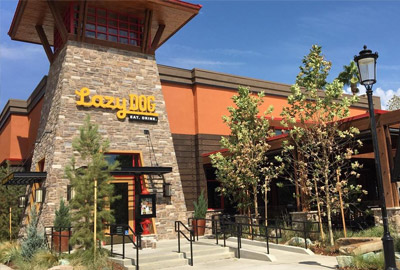 The city has at least five eateries where you can bring your pet with you and feel comfortable. Employees are nice and kind to pets there, and you will be happy to visit these places over and over again.

Zócalo
If you are looking for a nice Mexican restaurant with tasty food where your pet will feel great, go to Zócalo. We recommend trying tacos and burritos and also visiting this restaurant for a hearty brunch. Your dog will be happy to enjoy the patio, where it can chill during your fantastic brunch or dinner.
Brickyard Kitchen & Bar
Another spot with a patio that will be enjoyed by your pet. Both brunch and dinner are available here, and according to visitors' reviews, the food here is amazing. The menu is huge and includes everything you need: from burgers and sandwiches to healthy food, seafood, and salads. Do not forget to order a dessert!
The only thing you should know before you go is that on Thursdays and Saturdays, live music plays there, so it might be a little uncomfortable for your pet or for you if you come there to spend an evening talking with your friends or family.
Fourscore Coffee House
Craving a cup of delicious coffee while walking with your dog around the city center? Visit Fourscore at Lincoln Street, where your dog will be welcomed and treated amazingly.
This coffee spot is popular not only among pet owners but also among residents and tourists because the coffee here is fantastic, and the vibe you get from the design and atmosphere is marvelous. You will get the best impressions after you order a cup of coffee in Fourscore!
Eureka!
If you want to eat a delicious burger and take your dog to someplace nice, Eureka! will be your best choice. Again, the patio is available for your pet, and the tastiest burgers are available for you. The staff is nice and welcoming, and you will definitely wish to come back after your first visit.
Lazy Dog Restaurant & Bar
Lazy Dog does not only mention dogs in its name; it also has a menu developed especially for its guests' dogs. Here, in addition to a complimentary water bowl given to all pets and a patio where your dog can relax, you can order plain brown rice, grilled chicken, or a grilled hamburger patty. For people, they have a wide range of dishes, including the gems of American cuisine and Asian-style noodles.
There are many other pet-friendly restaurants in Roseville because this is a great trend right now. We offered you places with the best ratings, and now it is time to move on and see what pet stores and hotels are waiting for people and their pets.
Pet Stores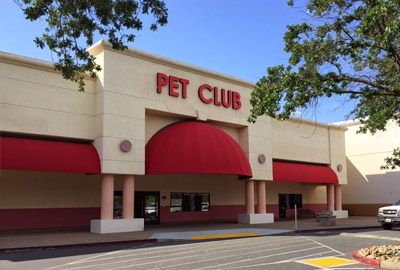 Like you, your pet has some daily needs, and there are plenty of pet stores that offer everything for them: food, clothing, medication, and other items. However, some places are more interesting than others. Here are three shops in Roseville (and around) that will be great places to visit with your pet.

Doggie Bag
In Doggie Bag, besides all the food and clothes for dogs, you will see a fridge full of cakes and cookies for dogs. If your dog's birthday is coming and you love parties, consider arranging the cutest celebration ever!
And remember to purchase delicious desserts in Doggie Bag for your dog and other invitees (make sure that you invite not only your friends but their pets, too). Make beautiful photos of yourselves and your pets all dressed up and wearing party hats; enjoy the day, and it will become one of the best memories in your life that can also turn into an amazing annual tradition.
Pet Club
This store is conveniently located in the city center and welcomes pet owners who want to buy something nice for their furry guys and girls. Pet Club offers products manufactured by over 100 different brands and also has a vet clinic and a self-service washing station for your pets inside.
Besides, this place organizes various events for pets and their owners, like a massive dog walk. Another great thing they do is events for homeless pets where they have a chance to find loving owners. Thanks to Pet Club, dozens of pets have found their home and lived happily with people who care about them ever since.
Dog Gone Licious Boutique & Treats
Technically, this place is not in Roseville but in Rocklin, a nearby city, but we could not skip it! It has fantastic ratings and reviews, and visitors often mention that the staff treats their pets as if they were kings and queens.
Dog Gone Licious calls itself a dog bakery and has a great variety of cakes, donuts, and other desserts for dogs. You can order cakes with a text or drawing here. If you live closer to Rocklin and plan to host a party for your dog, consider going to Dog Gone Licious for desserts and accessories.
Hotels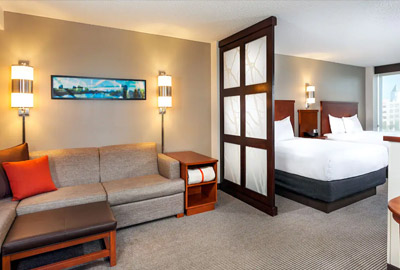 We have observed different spots that suit both locals and tourists who happen to be in Roseville, but what if you are a hundred percent tourist who does not plan to change your status from a guest to a resident?
There should be pet-friendly hotels in Roseville that will be happy to see you and your pet, and here is a list of top-notch places to stay.

Hyatt Place
TownePlace Suites by Marriott
Larkspur Landing, an All-Suite Hotel
Homewood Suites
Residence Inn by Marriott
Best Western Plus Orchid Hotel & Suites
Best Western Inn
Extended Stay America Suites
Heritage Inn Express.
All these hotels accept guests with pets and will be happy to offer you great rooms and other services that hotels usually have. The price for a room per night varies from 80 to 170 dollars, and in some places, you will have to pay additional yet moderate fees for staying with your pet (it is not discrimination but a rule accepted worldwide because, unfortunately, some pets can provide some destruction to a hotel).
In some hotels besides rich breakfasts and Wi-Fi that is available in most hotels, you will get a pool, a gym, a spa zone with a sauna, and some other nice amenities. If you prefer staying in famous hotel networks that operate worldwide, consider choosing one of the greatest Marriott or Hyatt hotels – these companies keep proving they are among market leaders regardless of where they operate.
We have given you the info about the best pet-friendly places in Roseville; below, you will find a couple of useful recommendations for you and your pet.
What to Consider Before Taking Your Pet Out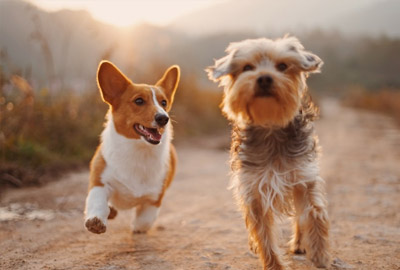 Now that you know where to go with your pet in Roseville, we have a couple of additional recommendations for you. It would be best if you were fully prepared and aware of the rules before you go.
When you plan to go somewhere with your dog, cat, or any other pet for the first time, think about the following points:

How your pet feels
Your pet's great state and happiness are a priority, so ensure that your pet is ready to hang out and meet new people or other animals. If your pet seems to be sad or has caught a cold recently, maybe it would be best if you both stay home.
Also, if it seems that your pet feels absolutely fine but then you bring them somewhere and they start to feel awkward or anxious, it is a clear signal to take them back home. When you begin socializing with your pet, count your time wisely: do not plan long walks, and get your pet used to new places and hours of being outside, step by step.
How your pet behaves
If you understand that your pet is not ready to meet other people and animals yet, hiring a specialist who will teach them how to behave themselves is a great idea.
Sometimes such specialists do wonders, and crazy cats and dogs who bring some trouble to their owners become relaxed and calm pets. They also teach various commands and become much more "manageable."
While you, as an owner, are used to your pet's weird behavior, others might not be ready for it. So, we suggest you do not take your pet out until you are a hundred percent sure that nobody will be hurt or scared.
How to improve your knowledge
There are basics that every pet owner should know before taking their pet for a walk or on a trip. We will not describe all points you must learn in this review; however, learning this precious and essential information is possible through numerous articles and videos you can find online.
Learn your lessons and get prepared for adventures with your pet, and you will get the most wonderful moments together! Explore Roseville's pet-friendly places and enjoy the time spent with your amazing pet.