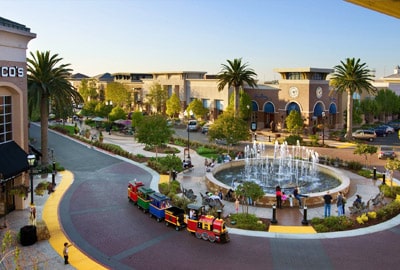 Moving to a new city is always a tough decision to make. Before one decides to start living somewhere else, it is important to learn the most important aspects of living in a new place. If you are planning to move to Roseville, CA, there are several things to know about the city.
The overall index of the quality of living in Roseville is very high. It means that living there should be pretty comfortable, considering all the significant indicators of life quality that include safety, healthcare, environmental conditions, transportation opportunities, costs of living, and affordability of property compared to the average income.
If you want to know whether you and your close ones will enjoy living in Roseville, CA, we recommend reading this article. Here, you will find out everything about the most essential components of the life quality in the city. From education and entertainment to housing prices and ways of navigating around the city, we are going to analyze what it is like to live in Roseville, CA.
Basic Facts About Life in Roseville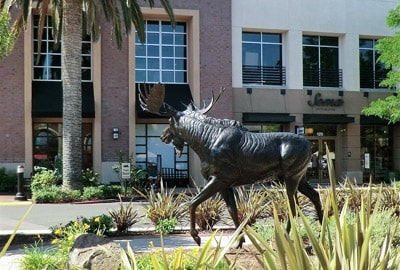 With a population almost reaching 140 thousand people, Roseville is a friendly city that has everything you need for a comfortable life. Whether you are a young graduate who is just starting a life on your own or you are an adult with a family, you will surely find something nice about living in Roseville.
Although the median age of Roseville residents is around 40 years old, many young people live there as well. A population like that makes life in the city safe and steady. However, if you are looking for some fun nights out, there are some areas that provide such opportunities too.
More than half of Roseville's population owns the property they live in. People who prefer to rent apartments and houses make up a third of the overall number of people living in the city. Thus, it is possible both to purchase a place of living once you can afford it and to rent a place for a reasonable price if you have no need of buying a house at the moment.
In general, people who currently live in Roseville or had any experience of dwelling there say that the city is one of the most comfortable ones to live in California. Unlike the big cities, everything here is located nearby and can be easily accessed by walking or by any means of transportation. Moreover, the residents are friendly and always ready to help out if required, so a warm welcome is guaranteed.
Transportation in Roseville, CA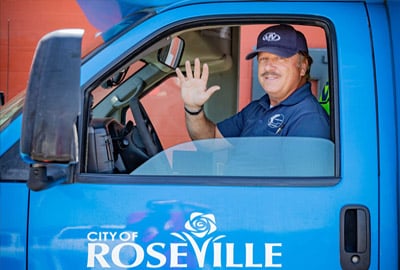 One of the most important things to look up before moving to a new city is the ways of navigating around.
Whether you own a car or prefer to walk everywhere on your own feet, you need to make sure that the city is suitable for your preferences and abilities to get from one place to another.
Once you move to Roseville, you will be able to reach many spots simply by walking. Although some areas can oblige you to drive, the majority of the city's facilities are located at a reasonable distance away from each other. If you do not own a car, the best solution would be to ride on a bike. The city allows you to do so comfortably, and it would be much quicker than walking.
As for public transportation, there are rail stops all over the city. Roseville Transit allows you to get from one area to another without having to rent a car or get a taxi. However, if these transport solutions are convenient for you, there are many options available as well.
The airport closest to Roseville is located in Sacramento, and one can take both domestic and international flights from there. What is more, the city has train stations that can take you to other cities around the country.
If you are an owner of an electric car, Roseville creates some of the best conditions for you as well. More than 25 charging stations are located all over the city, so you can have quick access to recharge your vehicle anytime needed.
Housing in Roseville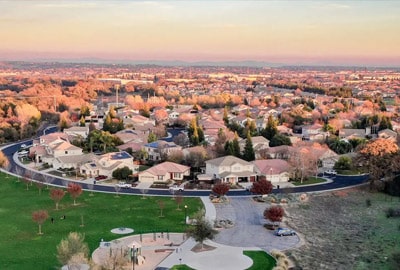 Of course, one cannot move to a new place without figuring all the housing conditions out. The median rent price is slightly over $1,600, and the average price of purchasing a home is nearly $680 thousand.
Whether you should buy a house in some particular neighborhood or not is quite a complicated question. To be sure that you do not make any mistakes in choosing a property to purchase, look at the number of houses placed on the market and sold in the nearest past.
Some rapidly developing areas usually have a higher number of sales, as people want to live there more. On the other hand, if there are a lot of houses from one neighborhood listed for sale for a long time, it might be a sign of a bad place to live, as people tend to move out.
Not only the house sales matter. Check out the places located nearby and how far is the house or the apartment from the spots that are important to you. While people with different budgets and lifestyle preferences might have varying priorities, there are always some places that should be paid close attention to. You would not want to take long travels just to buy some food, would you?
House Renovations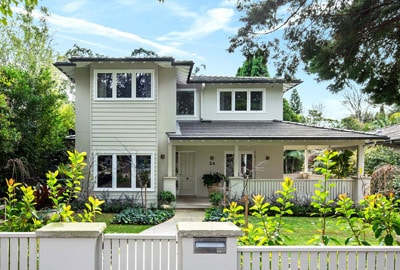 If you are tight on a budget but still want to buy a place of your own, there is an option of buying some older property. Although the conditions might not always be the best, you can renovate the place the way you like and create the home of your dreams.
Luckily, you do not have to do all the work by yourself, as there are companies like ADU Builders California that help you to improve any housing units. Whether you intend to remodel some particular room, like a kitchen or a bathroom, or you want to renovate the whole home, the professionals of the company are ready to make all your dreams come true.
Roseville Places to Visit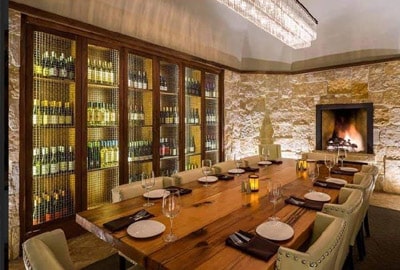 The city life in Roseville is fully thriving, as there are many places that you can go to. As for the food spots, there are plenty of small cafés as well as some fancy restaurants. You can try out food from cuisines from all over the world. Whether you are looking for traditionally cooked and affordable options or some unique and expensive stuff, you will be able to find them in Roseville.
For shopping lovers, there are several shopping malls located all over the city. If the bustle of a mall is not for you, there are always smaller shops with different price ranges located all across Roseville.
Fans of coffee and other hot drinks will find themselves amazed by the selection of coffee shops in the city. From the chain spots famous all over the country to the local indie coffee houses, there are many locations that will charm even the most exceptional coffee drinker.
If you are a young soul to whom nightlife is just as important as all the other aspects of living in Roseville, you also will not be disappointed. Various bars and nightclubs are open for visitors all year round, so you will always have somewhere to spend a night out with your friends.
Places in Roseville to Go With Kids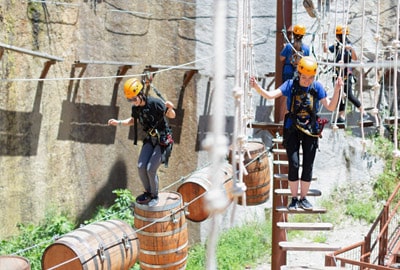 People who move to Roseville with a family might be concerned about ways of entertaining their kids in the city. Luckily, Roseville does not lack spots that allow your children to have the best time and learn something new at the same time.
Having some fresh air with your little ones is always a great idea. There are several parks in Roseville that are equipped with playgrounds, as well as some other facilities that adults might enjoy.
Also, if work does not allow you to watch after your kids all day long, there are plenty of daycare centers that will make sure your children are safe and taken good care of.
Schools in Roseville, CA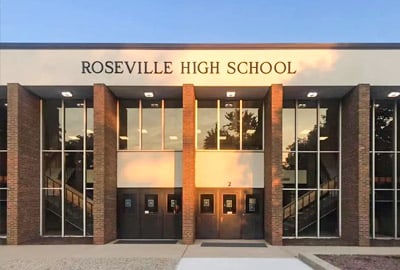 For family people, providing good education to their kids is one of the priorities in life. Roseville schools can give you such an opportunity, as there are many options. Schools in the city specialize in different areas, so you can always choose something that your kid wants to focus on.
For example, there are schools that pay close attention to sports. If your child is athletic and wants to develop further in the sphere of sports, then choosing one of such schools might be the best decision.
What is more, there are great schools that get your kids prepared for further education. If your little ones show interest in applying to college later in life, then why not start getting ready for it now?
Overall, schools in Roseville provide good quality of education and allow kids of all ages to develop their strong sides and express themselves in something they like. When moving to Roseville, you should not worry about the choice of a school at all, as there are many great options offered.
Environmental Conditions in Roseville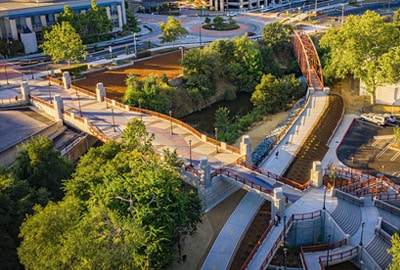 Being located in California, Roseville is naturally a very warm city, so if you don't like cold winters, you will like it very much there. The climate in the city is comfortable to live in for the majority of people. You will not find any sudden jumps in temperature here, and the weather is nice all year round.
Despite being a city where cars are very common and are one of the main means of transportation, the pollution level is very low. The smog that is so common in the bigger cities of the state will not find you here. Thus, you should not worry about living with a constant threat to your health.
Moreover, various parks and recreation spaces make you closer to nature even in the city. You can enjoy the lushness of green trees and the exotic look of different plants right here, in Roseville, without having to travel somewhere out of town.
To sum up everything, Roseville is quite a pleasant place to live in. With its many housing opportunities, developed infrastructure, and great conditions for family life, the city is good for people of any age to move in.