Many of us can not wait for the summer to begin so that we can enjoy long nights, spend more time outside socializing with friends, go on long treks or finally try out some water sports.
Some choose to take a long holiday during the summer and go to explore different corners of the planet, planning everything themselves or asking travel agents for advice. Others prefer to do something about the house and start a makeover – in this case; it is a good idea to turn to professionals to make your home look immaculate. There are a number of services to contact in Roseville, but from our experience, ADU Builders California is the one that can take care of all the renovation work to do.
However, if you neither have the chance to go on a trip nor perfect your place, there are some things everyone could take an interest in doing when they decide to stay in the city. Although such activities as forest bathing can give us the chance to recharge our batteries and get away from it all, they mostly work for the weekend because they imply putting in quite a lot of time. But what if you have an urge to get together with your nearest and dearest on a weekday?
We are going to give you a brief insight into the activities you can enjoy in Roseville, CA, on any day of the week and spice up your summer evenings.
Outdoor activities
Roseville is a great place to find activities to your taste.
Here are some suggestions to keep in mind if the weather is pleasant enough and you wish to spend some time in the fresh air:
Free concerts
Splash Pads
Local Parks &Trails
Movies in the Park
History Tour
Local Farmers Market
Let us have a look at each of them in a bit more detail.
Free concerts
Free concerts are not only for die-hard music fans, but also for those who would love to find themselves enjoying a glass of wine with a view, dancing to either relaxing or energizing tunes. These concerts take place regularly in many locations of Roseville, from tiny local parks to wide beaches, and the list of bands performing is infinite. A great way to spend a night out even if you are on a tight budget!
Splash Pads and Water Parks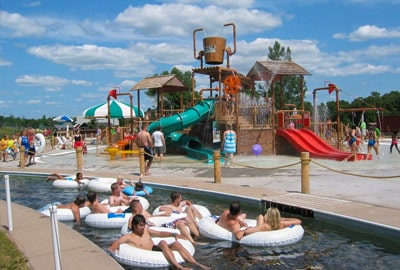 Splash Pads are pools, and recreational areas are a fantastic idea for those with kids. Everyone knows that children possess an immeasurable amount of energy that they need to get rid of. And on a scorching day, nothing can beat a refreshing feeling of freezing cold water on your skin coming out of a water spray. Kids just love playing in these pools, and their parents are more than welcome to join in.
Local Parks and Trails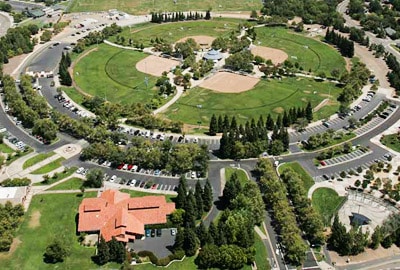 Even in biological terms, there is no life without movement. Why not try to explore the neighboring areas on foot or by bike, then? To start with, you could try Miner's Ravine Bike and Walking Trail. You will be able to enjoy stunning vistas of the Sierra Nevada, get acquainted with a diversity of local plants and flowers, and perhaps even meet a raccoon or a rare bird! This trail is equipped with convenient walking and cycling lanes and covers over 30 miles of open space.
Movies in the Park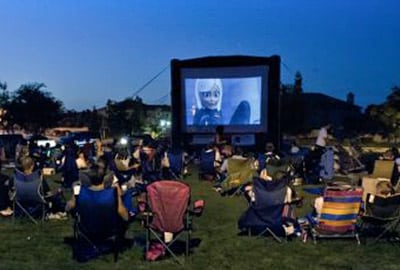 For keen cinema goers, Roseville also has something in store. Although traditional movie theaters are here to stay, there are also other opportunities to enjoy a good comedy or action film, movies in the park being one of them. Take a blanket, grab some food and drink, take care of good company, and take delight in watching the best movies carefully picked by Roseville and Rocklin until the summer ends.
History Tours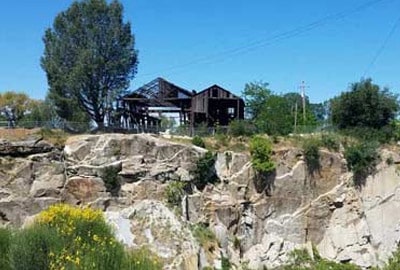 History tours are for the lovers of fun facts and those who are eager to learn a bit more about the place they are dwelling in. These tours are guided, which means not only will you experience timeless sights, but also discover some hidden treasures of the area which you might have never even thought of. You do not need to plan or get specially ready for this, simply book your tour at one of the travel agents' offices.
Local Farmer Markets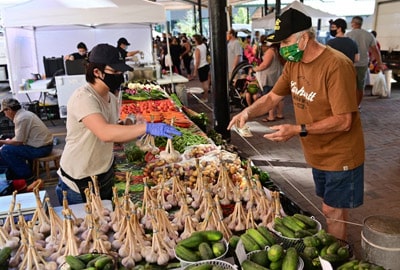 If you are a fan of fresh fruit and vegetables, you will absolutely love local farmer markets that take place in the morning. The list of farmers and products they are offering is quite impressive – but markets are not only for shopping, but they are also a great chance to socialize and get to know your neighbors better. Perhaps a few days later, you will find yourselves cooking a delicious meal together in a brand-new kitchen designed by ADU Builders California.
Indoor activities
Summers are supposed to be hot, but if your day off falls on a chilly day, Roseville also has it all so that you can make the most of your free time indoors.
Here we have collected some ideas for you if you do not feel like spending your day outside:
Libraries
Indoor swimming
Shopping
Museums
Cafés and Restaurants
Libraries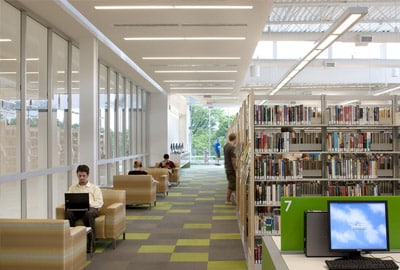 Some might think that libraries are a bit out of fashion, but in fact, they are a fantastic way to enhance your knowledge and enjoy the silence and the smell of old books. You can also check for some local libraries to organize thematic events like lectures, discussion clubs, symposiums, and other.
Indoor swimming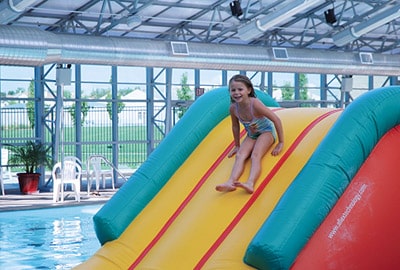 If there is no chance to sunbathe and go to a water park because the weather does not permit it, the option of indoor swimming can actually save the day. It does not cost a fortune, but is good for the body and soul. The general admission fee is usually about $6, and as a bonus, children who are younger than two, can go with their parents for free.
Shopping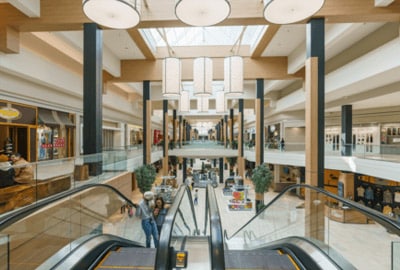 Apart from traditional shopping malls, Roseville has some special local shops that take pride in offering their customers some peculiar things one would never find somewhere else. For example, there is a whole village that sells vintage items ranging from furniture to stoneware, and from icons to salvage decor in the very center of the city – Antique Trove. It covers more than 40,000 square meters and can boast over 250 shops. You can easily spend the entire day wandering around the stalls and shop windows.
Museums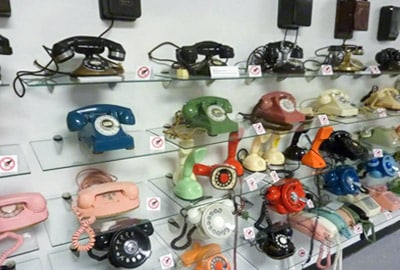 Roseville is also rich in different kinds of museums, where visitors are welcome to discover both antiquities and modern art, depending on their preferences. One of the most popular contemporary art galleries is Blue Line Arts, which features local and national works of art and whose aim is to provide accessible education to everyone. The exhibition space holds lectures, concerts, speaking clubs and is open for private events, too.
For those more excited by something related to history, we recommend planning a visit to the Roseville Telephone Museum. Not only does it guide you through the history of communications development, but it also has some unique artifacts. Here you can observe how communication has evolved since it first appeared in a human's life.
Restaurants and Cafés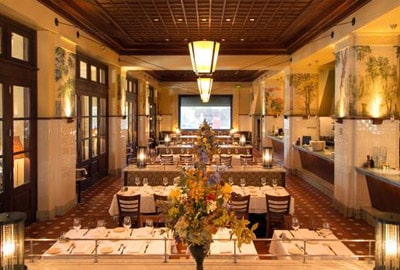 Roseville is the right place for foodies, too. Whether you wish to get a good breakfast, lunch or dinner, you can always be sure to find a diner that would satisfy your needs.
If we talk about Italian cuisine, we can not but mention Il Fornaio – a top class chain restaurant serving the highlights of Italian food. Crunchy home-made bread, mouth-watering pastas, spectacular choice of pizzas accompanied by classic wines—no wonder that Il Fornaio has been receiving glowing reviews for a long time!
For those who are more into Asian specialties, we recommend trying a family-owned Fat's Asia Bistro. This place serves a variety of Asian dishes, such as soups, satays, pokes, steaks, chicken and duck dishes, and noodles. It has a range of super delicious desserts as well – do not miss out on its special sundaes and black cherry purses. The interior is also a thing that marks Fat's Asia, since it was carefully designed to make clients feel most relaxed surrounded by palm-trees in a spacious hall or terrace.
In case you get tired of some trending food, and you are open to new gastronomic experiences, it is worth visiting La Huaca, which specializes in Peruvian cuisine. What is distinct about this cuisine is that it brings together the cooking traditions of Peru and Spain. Here the customers have the chance to get a thrill out of an unusual mixture of tastes and learn something about Peruvian conventions in terms of food.
Although the restaurant is contemporary, you can be sure to dive into the gastro culture of Peru here.
Conclusion
We hope that this review will help you make an informed decision when it comes to choosing an activity for your free day or an after-work night. You could get unforgettable experiences regardless of your preferences or budget – Roseville is a city that has a lot to offer for either city visitors or dwellers. Select your activity type and see how much you enjoy the pastime!
×
Get extra 12% off