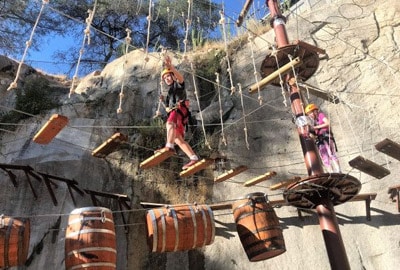 Roseville is one of the fanciest cities in Sacramento County, with its family-friendly locations and numerous places to spend time with friends. Here, you will find natural and urban environments to spare several hours with your closest ones comfortably, with fun and joy.
Even though there are many places to visit, some citizens cannot come up with ideas on how and where to spend time with family. Especially for those ones, we created a list of the eight best places where one can find everything for themselves and their kids.
Best Family-oriented Spots to hit in Roseville
If you are interested in discovering new locations and diversifying your weekend or vacation experience, stay tuned and learn about all the best family places with us.
1. iFly Skydiving Sacramento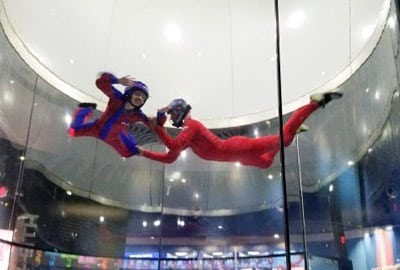 One of the most high-rated environmental places in the whole Sacramento area is situated within half an hour by car road from Roseville. Here, you are guaranteed to spend your time the best way. Do not worry if you do not have any beforehand flying experience since the assistants will help you to learn everything from the beginning.
Weekly events are held here for both children and adults, so you can visit them to start your skydiving experience or proceed with further learning of the aero tube. Also, do not be afraid of your children being too young – children from 3 years old and older can safely visit iFly Sacramento and even do some tricks. Note that if you especially like skydiving, you can continue flying here daily with a special program for professionals.
In general, it is a perfect place to celebrate one's birthday or other holidays, even with a group of friends or the whole family!
2. Golfland Sunsplas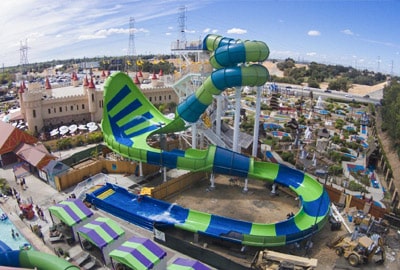 Sunsplash is an astonishing outdoor entertainment park with numerous attractions, the most exciting of which is golf. Situated right in Roseville, here you can enjoy mini golf, arcades, laser tag, waterslides, and many other attractions.
If you do not want to increase your adrenaline during a family weekend, you can simply spend your free time walking around the park area with its magnificent castle like in Disneyland. However, it is very doubtful that your kids will simply pass the attractions and arcades by. All the newest equipment is prepared for a safe family experience.
Note that for visiting some attractions you have to be higher than 42'' or 48''. Nevertheless, there are other entertaining places for all heights and ages.
3. Miners Ravine Trail Loop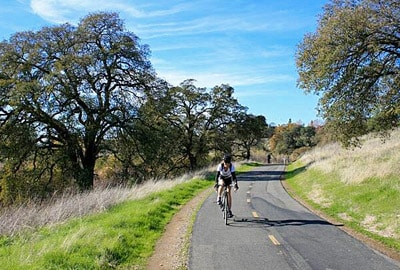 If your dream is to spend a spare day in a peaceful and natural environment with your family in Roseville, you definitely must choose Miners Ravine. Here, you will find many significant historical locations along with numerous trails for jogging and walking. Forests full of birds and other small animals will entertain both children and adults.
What is more, there are several ​​picturesque rivers and rocks which will not only become a perfect background for your family photos but also will remain in your memory till at least the next visit.
Just make sure to bring enough water with you and find a detailed map of the area to discover all the interesting places on the Ravine Trail.
4. Maidu Museum and Historic Site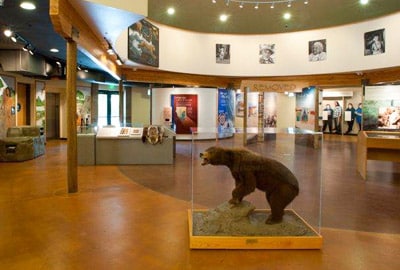 Another great location for those who love spending time at natural sites is Maidu Historic Museum. One of the top museums in the whole of California is the Maidu museum, dedicated to the ancient culture of Maidu Indians. Dozens of indoor and outdoor sites will stay in your memory for a long time and will help children to learn about historical events with more joy.
Besides learning, you can enjoy natural sites and weekly fun events in Maidu Museum. Dozens of monuments along with magnificent trees and fields will not let you go away from the park for hours.
Be sure you will leave the Maidy Museum absolutely enjoyed and full of knowledge to share with your friends. You are very likely to visit this place annually or even months since the Museum is perfect for family vacations.
5. Quarry Park Adventures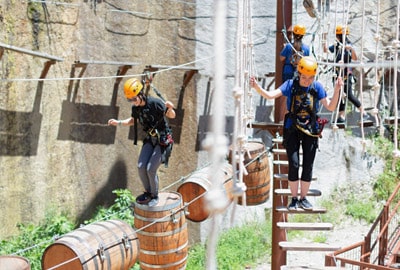 Located in Rocklin, Quarry adventure park is even more than an average theme park. Perfect for family days out, it has many attractions set in and around a 60 feet deep, 160-year-old granite quarry.
The most popular and entertaining feature here is the three-level ropes aerial course, where one can try a new experience in alpinism and free-fall drops. All the activities are definitely safe under the protection of professional assistants and sturdy equipment. As for those who are not ready for breathtaking challenges, there are also paddle boats and belay-free zones for kids.
If you want to have an outstanding experience here in Quarry Park, have a nice sleep beforehand and enjoy all the provided environment!
6. Folsom City Zoo Sanctuary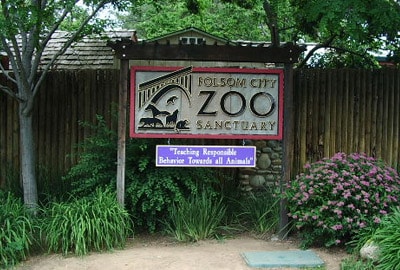 Sanctuary zoo in Folsom is a place that proves that even a small local branch can be absolutely worth a trip from another city. Besides being a perfect location to spend a day with family, it is also a charitable zoo for animals that cannot be released into the wild. Moreover, it is a Folsom branch of the California zoo, which hands over ill and old animals there.
Folsom zoo teaches children about the unique features of the animals and how to take care of them. It is a great place where everyone will find their favorite pet and will learn something about caring for the defenseless. The variety of the animals you can see there is astonishing: from guinea pigs and even insects to wolves and black bears.
Folsom Sanctuary hosts annual events and even suggests celebrating birthday parties here. What can be better than spending a day surrounded by cute animals along with helping them?
7. SeaQuest Folsom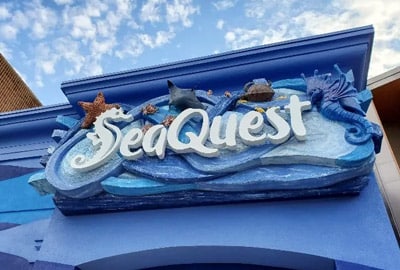 Another worthy location near Roseville is an oceanarium in Folsom. Here, one will find not only fish and water mammals but also residents of rain forests, coasts, and other locations. The SeaQuest hosts over 300 species from the whole world in enormous and detailed aquariums and terrariums.
With numerous events and entertainment, you and your kids will have an unforgettable day here. What is more, it is a perfect option for throwing a birthday party.
8. Explorit Science Center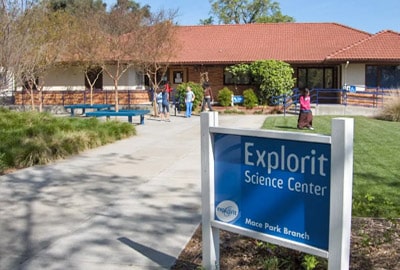 Another outstanding museum near Roseville is the Explorit science center in Davis, which suggests studying incredible scientific experiments for children. Do not think that it is a boring class with models and books; in contrast, it is a fun environment for children of all ages just for a $5 ticket!
Explore physics, anatomy, chemistry, and even astronomy in Explorit. All kids will find appropriate sections here to find something new about science. The most significant feature of the science center is that difficult things here are given in a fun way and do not require any special knowledge.
Here, one can study many things and meet new friends since the center works as an extra-curricular school. Be sure it is a perfect way to spend your spare time!
×
Get extra 12% off